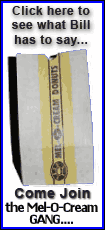 After seeing Super Bowl hopes fizzle into a 9-7 season that wasn't good enough to make the playoffs, team owner Jerry Jones has vowed to bring back Phillips, and Phillips vowed Monday to do things differently.
"We know things must improve. The only way is to change things," Phillips said. "To get to the standard we want, I don't see any other way."
This was Phillips' second season in Dallas and his second straight devastating finish.
The Cowboys went 13-3 last year and owned the No. 1 seed in the NFC, only to lose their first playoff game; the fact it was at home a week after Tony Romo, some teammates and their significant others went to a resort in Mexico only made it worse. This time, Dallas overcame injuries and infighting to have a chance to make the playoffs by winning the finale, only to come out emotionless and error-prone in a 44-6 loss to Philadelphia.
"You can't say, 'Well, OK, everything's going to be all right,' because it's not going to be all right if you do the same thing and I'm talking about myself," Phillips said. "I have to look at myself from how I deal with things, from how we have training camp, how we have practices, whatever."
Phillips said he and Jones already "talked man to man" about what went wrong and what needs to be done about it. All he's decided so far is that he needs a plan; he's only started putting it together. However, he expects both coordinators and all the star players to return.
The big change Phillips seems to be talking about is getting tough, a la previous Dallas coaches Bill Parcells and Jimmy Johnson. That would be quite a change for a 61-year-old man whose reputation as a players' coach has been forged over 32 seasons in the NFL.
"If it means being more demanding, more whatever, I have to get it done," Phillips said.
Asked how he can do that while being true to himself, Phillips said: "My personality is probably not going to change as much as what you ask them to do. ... My personality of looking like I'm laid back all the time, that's not going to change."
Phillips said he's been through similar, successful "changes" by the boss when he was an assistant at Buffalo under Marv Levy and at San Diego under Marty Schottenheimer. He plans to get advice from those coaches and from another former boss, Dan Reeves. While all are respected, none has ever won a Super Bowl.
One change Phillips already made was opting not to address the team Monday. Players met with position coaches, cleaned out their lockers, tied up other loose ends and were free to go.
Linebacker Bradie James, a defensive team captain, didn't like that change.
"I don't want to just end this thing and be in the dark," James said.
So James had to hear from reporters that Phillips is plotting a new approach. Asked if that will work, James smiled wide and said, "If you know a person to be a certain way and then all of a sudden you have an extreme change, I don't know how well that's going to be taken. I don't know what he means by that. Like I said, he didn't address us, so I don't know. ... Whatever needs to be done, I'm all for it."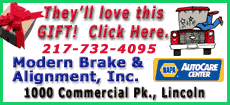 Here's something that hasn't changed: soap opera side stories.
The only reason James spoke to reporters was to clear up an incident he just had with a fan who was standing outside the driveway into team headquarters wearing a sandwich board that read "Our team has no heart" on the front, and "Wade is an embarrassment to the star" on the back.