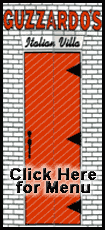 Dr. Willard G. Yergler said the surgery was a success and Weis was expected to start walking on the knee later Monday. Weis was expected to remain at Memorial Hospital for a day or two and then begin several months of rehabilitation.
Weis severely injured his left knee on Sept. 13 when defensive end John Ryan, who is 6-foot-5 and 264 pounds, was blocked into Weis while running downfield following a punt in the Michigan game.
In early December, Weis said his right knee was causing him more pain than his left knee. He then had that knee examined and learned he needed the knee replacement.
"The severe deterioration of the bone explains the severe pain he suffered the last three weeks," Yergler said.
Weis had planned to undergo surgery on his left knee Feb. 24, but the university said in a statement Monday that no decision has been made yet on what will be done with that knee.
Doctors told Weis the damage to his left knee was so severe it appeared that he had been in a car crash. He tore the anterior cruciate, medial collateral and posterior cruciate ligament and the lateral meniscus in that knee.