Dale Jarrett, Sterling Marlin and Jacques Villeneuve were fighting to make the 500 field. None were guaranteed a spot in the season-opening race, and all must race their way into the 500 field in one of Thursday's two qualifying races.
Only four spots are available. And for all of them, it could be their last chance for the Daytona 500. Jarrett will retire next month, Marlin is running a partial schedule and Villeneuve needs sponsorship to run a full season.
"I haven't really allowed myself to think in the direction," Jarrett, a three-time Daytona 500 winner and former series champion, said Wednesday.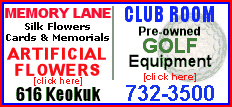 "We need to stay in a positive frame of mind in that we are going to be able to race our way in. It would be disappointing to say the very least, because this is going to be my last opportunity at Daytona. So I want to be involved in it."
Only the two fastest drivers in last week's time trials -- two-time defending champion Jimmie Johnson and two-time Daytona 500 winner Michael Waltrip -- are locked into Sunday's race. Another 34 positions are decided by the top 35 in points from last season.
Four more drivers -- two from each of the twin races on Thursday -- race their way in. The final three spots go to the fastest drivers on speed who are not otherwise qualified and possibly a past champion.
It's a system that irritates Marlin, a two-time Daytona 500 winner who now finds himself on the verge of missing the biggest race of the year. Like Jarrett, Marlin did not finish in the top 35 in points last season.
Marlin said the system is unfair, pointing to former open-wheel drivers Dario Franchitti and Sam Hornish Jr., who will race Sunday in their first Daytona 500s after inheriting top 35 points from last season.
"You've got a bunch of guys who got into cars that are locked into the top 35 in points and have never even started a Daytona 500," Marlin said. "That's how the rules are, and we knew that coming down there, I just think there's a better way to do it."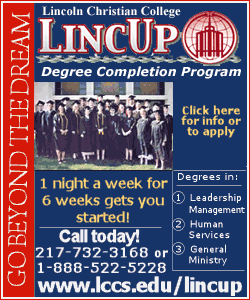 Marlin said he'd prefer a system that locked in the fastest 40 cars, with the final three spots reserved as provisionals.
"Give away the other three. I don't care to who, a past champion, somebody who had trouble qualifying, the guy who is eighth in points, whoever," Marlin said. "Cause the way they do it now is just aggravating, and a lot of big names are going to go home tomorrow."
Marlin is fighting an uphill battle.
He was 45th out of 47 cars on the speed chart following Wednesday's final practice, and needed an outstanding race Thursday to make the cut.
"It will be aggravating to miss the race," Marlin said. "We knew in testing we had a problem with the car, thought we had it fixed, then got down here and found out we didn't. All we can do is fix the car the best we can, hold it wide open for 150 miles and hope we're OK."
Adding to Marlin's problems was the engine from Hendrick Motorsports that was powering his car. A problem with the lifters in the motors forced five of the nine cars who use Hendrick motors to change the engines. Although Marlin wasn't initially one of them, there's concern the engine could blow.
Villeneuve, meanwhile, had everything go wrong Wednesday. Battling a bout of laryngitis, the former F1 world champion scraped the wall during the first practice and missed considerable track time while his team assessed the damage.
Driving an unsponsored car, Villeneuve was hoping a strong showing at Daytona would land him the money he needs to run the entire season. Now he's in danger of missing the 500, a setback that could cripple this move to NASCAR.
[Associated Press; By JENNA FRYER]
Copyright 2007 The Associated Press. All rights reserved. This material may not be published, broadcast, rewritten or redistributed.