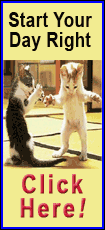 I tried to warn you that USC is a very good team and maybe should've been playing LSU for the title. The LDN's own Greg Taylor may be correct when he says that the Trojans are really the nation's best team.

You'll probably want me fired when you hear that I did not see a single play of the Rose Bowl. I had the choice of watching the game by myself or going on a family picnic... and since I had spent precious little time with my family since Thanksgiving, I chose the picnic, and we had a fantastic time!

Later I did see some highlights and some lowlights and agree with Greg that had we scored on one of those botched plays and pulled to within one score, perhaps SC would've panicked and given us a chance... I guess we'll never know.

However, one of the reasons that I spoke of why we need to celebrate the journey that got us there is because I believe we arrived there one or two years early! That's right. You heard me correctly. I didn't think the Illini gridiron train would be arriving at a major bowl depot until year four or five of the Zook regime. So, to get there early was just frosting on the cake. I believe that teams need to learn how to win on the biggest stages, and therefore this was a huge bowl of frosting for the program. I, too, join Greg in cautioning the fans that Illinois could be vastly improved next year and come away with a worse record. Have you glanced at that schedule yet? I have... and it's brutal!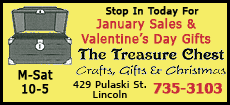 I still think it would be a nice gesture for the fans to celebrate the amazing season that we did have. I salute the National Coach of the Year, Ron Zook! I salute our players, especially knowing full well what all of our seniors went through to get us where we are... I won't soon forget it! I salute Rashard Mendenhall and wish him well in the NFL. This season was one of the funnest rides I have ever had, and I look forward to doing it all over again next year!
Hoops trauma
All I can say is that I warned you in advance as to what could happen to our beloved hoopsters. If you'll check my last few offerings (list), I warned that there would be some jubilant times and that there would be some times of despair. In case you need help identifying those respective emotions, I would call any win over Missouri in the Braggin' Rights contest a good win, especially this season. Losses to Tennessee State and to Penn State are not easy for me to digest. But analyzing our schedule and suggesting to you that we might struggle was no big prognostication. When you don't have shooters, it's going to be hard to beat people.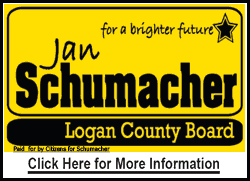 Chemistry, leadership and confidence are three aspects of basketball that are little understood. All I can tell you is that when you don't have them, you're in deep doo-doo. Hence the location of the beloved Orange and Blue as we speak. When you find yourself on that street, you may find yourself buying instead of renting... Why do I say that? Because usually when you lose your confidence, it takes something almost monumental to bring it back. Someone or a group of someones on this team are going to have to draw a line in the sand and simply state that we're not going to take it anymore. Until that time arrives, I don't think the Illini will get out of the funk.
Greg remarked to me early during the Ohio State game that he thought our guys were sick, because we were not aggressively going after rebounds. I filed his comment away and didn't think much more about it until I heard that Penn State had hammered us on the boards 2-to-1! That should never happen. But when your dobber is down, your feet are stuck in the mud and you are not quick to rebounds, deflections or loose balls. And when you don't shoot it well, you have to rely on getting extra possessions to have a chance to compete. So, when you lose the rebound battle and the turnover battle and you don't shoot free throws well... you tell me... How are you going to win games? Better than that, if you know the answer to that question, would you please stop whatever you're doing at this very moment, drive directly to Bruce Weber's office and give him the correct solution!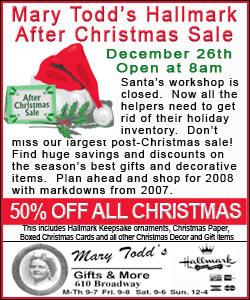 There is no easy answer to the dilemma. Not quitting is a good start. Returning to basic fundamentals can also help. Illinois must be more aggressive, no matter how many calls are made against them, to show their opponents that they won't back down and that beating them will take everything they've got. The Illini must screen better, they must make better passes, and they must value possessions. Our players must make the extra pass and play smart, efficient basketball.
As the college game is now played in segments, Illinois must focus on winning those little four-minute battles, because if you win enough of those, you will once again find yourself in the win column. If you keep breaking down the way they have been lately, it is impossible to find victory with that formula.
So there, I haven't really told you much you didn't already know. However, I did find out an amazing thing about college players back in the day when I coached. They're just like students in any classroom. They're just like students in any of my Bible studies. They're just like the colleagues that you work with... Everyone needs to be reminded of what to do almost all the time. When an organization masters and excels in the little things, success is achieved. I just read Tony Dungy's book, "Quiet Strength," and he credits that approach (with a big assist from the Creator) to winning the Super Bowl last season. I believe that would be termed strong evidence for continuously executing the little things well.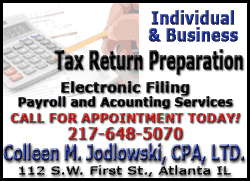 Furthermore, I believe that this Illini contingent has been playing with the weight of the world on its collective shoulders since last winter. Everybody you talked to had an opinion on what the team should do... what should happen to certain players... could Coach Weber recruit or not... and on and on the issues and concerns flowed. Take a good look at our players the next time you catch a game. Do you see much joy? Do you see any smiles on anyone's face? This is college basketball, for crying out loud! Nobody's punching a clock. We don't have to be miserable. It's supposed to be fun! I know it's not much fun to start the Big Ten season 0-4, but you still need to play with a swagger, especially at home. When you're not loose, and you're not playing and having lots of fun, and you're pressing all the time, and you throw up shots hoping that they will go in instead of knowing that they will, you've got a team that looks much like our Fighting Illini right now.
Greg says play the kids now. I don't know if that's the answer or not. I do know that if I was on the team, I would tell my teammates to forget the fans (and if I had time, I would write a scathing article on the deplorable actions of many of our so-called fans lately) and to forget the media... we're playing for us now. Let's encourage one another. Let's have some fun. I might even get the team completely out of the gym for a day or two and just go out and do something fun. Creating some camaraderie might help these boys in the biggest of ways. To me, that's how you get out of the funk.
Good shooters' shots will eventually fall. Since that is not this team's greatest strength, it must find ways to improve shot selection and find more ways to score. It must return to a shored-up defense, and it absolutely has to rebound the basketball. You never stop doing the things that are right, no matter how long the losing streak gets and no matter what your won-loss record is.
I never said that this season would be easy... in fact, I warned that it would not be. To those who jumped off the bandwagon... good riddance... didn't really want you onboard anyway! To those of you who stay loyal... I hope you will see this team come out on the other side with experience, with exuberance and with confidence. I once heard it said that Rome wasn't built in a day... Neither is a good college basketball team! Here is my warning... to all who have ears, let them hear: The Illini will be back, and they'll be back soon! I'll be right alongside them as one of their wing men. Until then, I've got their back!
[By JEFF MAYFIELD]