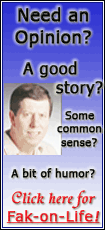 That's just fine with Waltrip, who's still recovering from a disastrous first season as an owner-driver.
Last February, Waltrip had to apologize to Toyota, his sponsors and fans after NASCAR inspectors discovered his team used an illegal fuel additive in his car for Daytona 500 pole qualifying.
Then things got worse.
"We didn't have the infrastructure to be able to build a competitive car week in and week out," Waltrip said. "It became pretty obvious in a hurry. A few months later, it became obvious that I was going to go broke trying."
So he got smart and did the obvious thing. He found an investor - financier Kauffman, who became a 50-50 partner in the team last May.
Kauffman rescued Waltrip from "a whole lot of debt," clarified the team's weaknesses and helped get the right people in the right jobs.
That's making Waltrip's second season as an owner-driver far less stressful.
"He literally wagered his entire life in starting up this race team," said Michael Waltrip Racing driver Dale Jarrett. "To have a lot of things not go his way would have broken most people."
Instead, Waltrip will start the 50th running of NASCAR's biggest race from the outside of the front row, with a shot a winning it for a third time.
Joining him will be MWR drivers David Reutimann and Jarrett. Reutimann made it in as the fourth fastest driver in pole qualifying, and Jarrett raced his way into the lineup in his 150-mile qualifier.
Kauffman will be watching.
Co-president and one of the founding principals of Fortress Investment Group, Kauffman's primarily responsible for the company's European investment activities and makes his home in London.
The unlikely union of the homespun Waltrip and the wealthy, sophisticated Kauffman came about through a mutual friend, North Carolina businessman John Harris.