Lewis Leads Redbird Block Party In 91-56 Win Over Indiana State

Send a link to a friend
[February 16, 2008] TERRE HAUTE, Ind. – Illinois State (20-3, 10-2 MVC) led by just seven points at halftime, but outscored Indiana State (10-12, 4-8) 53-27 in the second half to claim a 91-56 victory at the Hulman Center on Friday, Feb. 15. The Redbirds collected 10 blocked shots, which is tied for the third-best total in school history, and held their opponent under 60 points for the 10th time this season. Sophomore center Nicolle Lewis led the block party with a career-high seven rejections, the second-best single-game total ever for a Redbird. She also became just the second player in ISU history to surpass 100 blocks in her career.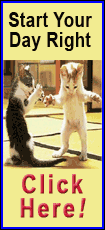 Lewis added 21 points, her second 20-point effort of the season, and four rebounds. Sophomore guard Maggie Krick led the Redbirds with 24 points on 10-for-14 shooting, which tied her career-high for field goals, and added six assists. Freshman guard Shala Jackson made her second-career start and contributed 18 points and six rebounds. Junior guard Kristi Cirone tied her career-high with 12 assists, the ninth-best single-game total in school history.

With the win, Illinois State reached 20 wins in its fewest games ever (23) and secured its first season sweep over Indiana State since the 1995-96 season. The Redbirds shot 70 percent in the second half (21-for-30), their highest percentage in a half this year. Illinois State moved back into a tie for first place in the Valley with Evansville, who visits Creighton on Sunday at 12:05.

"We really stepped up the intensity in practice this week and the players really showed that tonight," said head coach Robin Pingeton. "Indiana State is always a tough rivalry game for us and we knew they were going to play us tough. Our effort in the second half was tremendous, on both the offensive and defensive ends. To shoot the ball as well as we did and hold Indiana State under 30 percent in both halves shows that we played a complete game."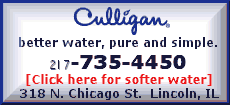 The two teams missed their first 11 shots combined to start the game. Lewis had three blocked shots in the first four minutes of the game, with her 100th-career rejection coming on a layup by Sycamore forward Maria Olsthoorn at the 16:55 mark. After a pair of free throws by Jackson, the Redbirds tallied the game's first field goal when Cirone through a floor-length pass to a streaking Krick for a fastbreak layup. Indiana State got on the scoreboard on its next possession with a three-pointer by guard Angela Phillips.

The Redbirds began to find their touch from the field and went on a 14-3 run over a five-minute stretch to take a double-digit lead, 18-6. Lewis scored six points during the stretch and the Redbirds held the Sycamores to just one field goal on 10 attempts.

[to top of second column]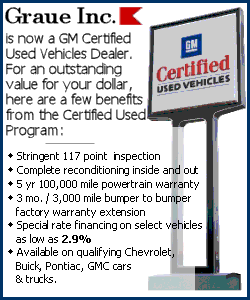 Krick made three-points on back-to-back possessions, one from the right wing and one from the left wing, and Jackson converted a traditional three-point play with a layup and a free throw to extend the Redbird lead to 27-10 with just under eight minutes remaining in the half.

A free throw by junior guard Kristi Cirone gave ISU its first 20-point advantage, 32-12, but Indiana State managed to put together its first run of the game after that. The Sycamores scored 11 unanswered points to cut the deficit down to single-digits, 32-23, at the 3:27 mark. The Sycamores outscored the Redbirds 17-6 over the final five minutes of the period and went into halftime down by nine, 38-29.

Leading by seven early in the second half, ISU went on a 19-2, including 15-straight points, in just under four minutes to take its largest lead of the game, 69-35. Lewis scored seven points, while Cirone and Krick contributed five each during the Redbird spurt. A fastbreak layup by Bracey gave the Redbirds 76 points and matched their point total from the first half (38) eight minutes into the second half.

Consecutive three-pointers by Jackson and Krick put the Redbirds ahead by 28 points, 74-46. A pair of free throws by freshman forward Danielle Calef gave the Redbirds their biggest lead of the game, 91-54, at the 1:28 mark.

Illinois State hosts Wichita State at Redbird Arena on Thursday, Feb. 21.
[Text file sent by ISU]