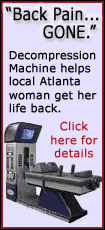 How's the NBA supposed to handle that one?
"I told him he should have spent 30 minutes in the Western Conference meetings, and 30 minutes in the Eastern Conference meeting," Cleveland's LeBron James said Friday. "He's with us right now at halftime, but he might go play for the West."
Kidd's stalled trade from New Jersey to Dallas probably won't change the color of his uniform for Sunday's All-Star game, but it added a level of uncertainty to the opening day of All-Star weekend.
"He's kind of in limbo," Kobe Bryant said.
So is Bryant.
Bryant said he'd "rather not play" Sunday night because of a torn ligament in his right pinkie, but doesn't think he has a choice. NBA policy dictates that if a player is healthy enough to play in the final game before the break and the first one after, he won't be excused from the All-Star game. Bryant is hardly pleased with the rule.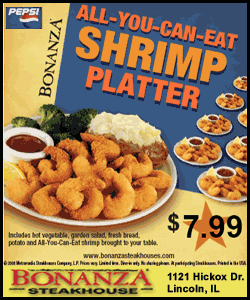 "But what can you do?" he said. "I don't want to be suspended, miss a game."
It wasn't clear if Bryant, wearing a black splint over the finger, would in fact be suspended if he sat out. He expected the Lakers to talk to the league about his options, and couldn't say for sure if he would play.
"Honestly, I don't know what to tell you," Bryant said. "I'm not really sure where the NBA stands. I have no idea."
Bryant, Kidd and the rest of the All-Stars joined with an expected 2,500 volunteers to take part in a day of community service throughout New Orleans on Friday, helping aid in the recovery from Hurricane Katrina.
Bryant played Wednesday night in Minnesota, then returned to Los Angeles and learned his injury was worse than originally thought. He declined the doctor's recommendation of surgery, even though he said Lakers owner Jerry Buss encouraged such an option to prevent a longer-lasting injury.
Bryant already pulled out of Saturday's 3-point contest and was replaced by Dirk Nowitzki - who's still awaiting word if he's getting a new teammate.
The Mavericks and Nets agreed to a deal Wednesday that would have sent Kidd to Dallas. But Devean George exercised his right in the collective bargaining agreement to block the trade. So the Kidd trade rumors, which have dragged on for most of the season, showed up in New Orleans with him.
"It is what is. I don't know if I'm going to be with the Nets or Mavs or whoever it may be, but this is one of the biggest stages for the NBA until the playoffs start," Kidd said. "It just happens that me being traded or me being on hold until being traded has taken on a life of its own and it's a big topic right now."