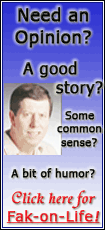 Explaining that the defenseman really helped him in the Stars' 4-2 win over Anaheim on Friday night, Turco said, "The obvious ones were the goals (he scored), but I don't think everyone realizes three, if not four plays, he made backdoor on me that were sure goals.
"One in the third there, there was a tip coming up, he broke his stick and (cleared) two more rebounds that were just lying there. He gets there. He's a warrior, a guy that deserves all the ice time that he is getting. He's one man that is really making a difference for us."
Turco made 20 saves to log his 200th career victory.
"Marty is playing really well," said Robidas, who scored twice to snap a 1-1 tie in the second period, each goal coming when Dallas had a two-man advantage.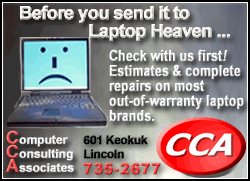 In other NHL games on Friday night, it was: Atlanta 4, New Jersey 3, SO; Florida 4, Washington 2; Columbus 5, Detroit 1; and Los Angeles 6, Calgary 3.
The victory was the Stars' eighth in nine games and ended a five-game winning streak by the Ducks. Dallas, which is 5-1-0 against Anaheim this season, leads the Pacific Division while the Ducks are second.
"It's a team game and that's why we have been winning and successful - everyone is chipping in, everyone is doing a little more," Robidas said. "That's the key to our success."
Mike Ribeiro had a goal and two assists for Dallas, and Mike Modano chipped in with a pair of assists.
Steve Ott added an empty-net goal with 18 seconds remaining.
Chris Kunitz scored twice for Anaheim, his second goal narrowing the gap to 3-2 with 8:42 left.
"They stuck to their game plan well," Kunitz said. "They went in and kept the puck away from us. I don't think we had much zone time.
"It felt like we were all over the board. Their goalie plays it well and we weren't putting our dumps in. The played their game plan better than we did."
Robidas beat Jean-Sebastien Giguere with a slap shot from the right point at 4:56 of the second period to put Dallas ahead, then added a shot down the slot for another goal at 18:21.
The Ducks' loss was their first since Teemu Selanne decided not to retire and rejoined the team on Jan. 28.
"The bottom line is really we didn't play good enough," he said. "Overall, we tried hard, but we were still a little flat emotionally."
In a rowdy first period when the Ducks drew seven penalties, the Stars had four and there were two fights and several other skirmishes, Ribeiro pulled Dallas even at 1-1 on a power play.
He beat Giguere to the stick side with a slap shot from the left circle at 16:42 for his 24th goal.
Kunitz opened the scoring at 3:51.