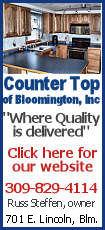 The rout was a complete reversal of A&M's dominant 17-point win in College Station on Jan. 30, which was Texas' last loss. The Longhorns (22-4, 9-2 Big 12) ran away with this one from the start with a 16-4 run to open the game and a front line that matched the Aggies' muscle for 40 minutes.
Augustin was dazzling in the first half, nearly outscoring A&M (20-6, 6-5) by himself with 17 points as Texas built a 39-18 lead. The Aggies looked surprised by the Longhorns' physical play under the basket -- Texas blocked 12 shots -- and a stifling defense that held A&M to 19 percent shooting in the first half and their lowest scoring output of the season.
Damion James added 15 points and nine rebounds for Texas, which has used the winning streak to earn a tie for first in the Big 12.
Josh Carter scored 11 points to lead A&M, which trailed by 20 points almost the entire second half.
From the start, the teams traded bruising screens, blocked shots, dunks and menacing stares between the big men in a physical contest typical of this heated rivalry.
Texas charged up the sellout crowd with its opening burst behind four 3-pointers and a pair of blocked shots. James, who was harshly criticized by Barnes after a poor effort in the first game against the Aggies, grabbed Texas' first two rebounds and hit the Longhorns' first 3-pointer of the game.
James and Augustin seemed to be everywhere in the first half.
In one sequence, Connor Atchley started a fast break with a steal and fed a quick outlet to Augustin before James finished it with two-handed dunk. A minute later, James blocked a shot from behind, then flew in to snag the rebound off the backboard to start another break.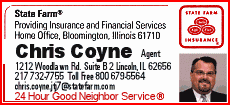 Augustin made two 3-pointers, then fed a tricky pass in the lane for an easy layup. When he pulled up for a soft jumper in the lane over Bryan Davis, Texas led 37-14 and Augustin had outscored the Aggies by himself.
Texas closed the half when Augustin, who had nine assists, split two defenders with a reverse dribble and tossed up a pass to James. Instead of a dunk that an Aggie defender leaped to block, James used the backboard for an easy layup and a 21-point halftime lead.
Misfiring from the outside, the Aggies tried to use their muscle inside to start the second half. Three quick fouls and two more blocked shots, including one when Atchley stopped 7-footer DeAndre Jordan, left A&M coach Mark Turgeon rubbing his temples during the first timeout of the half.
If Texas was giving him a headache, it only got worse. Augustin hit another off-balance jumper and Justin Mason was left wide open for a 3-pointer that put Texas up 51-27.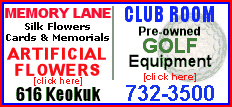 Things were going so badly for A&M that when Jordan snagged a rebound deep in the lane and tried to tomahawk a dunk, he caught the front of the rim and ball went flying back up in the air. When Jordan finally got his dunk five minutes later, it came after Atchley fell down in the lane.
Texas hit nine 3-pointers while the Aggies were 1-of-14 from long range and went blow-for-blow with the Aggies inside as each team scored 28 points in the paint.
[Associated Press; By JIM VERTUNO
Copyright 2007 The Associated Press. All rights reserved. This material may not be published, broadcast, rewritten or redistributed.