Lincoln Daily News
welcomes letters of appreciation, information and opinion on matters pertaining to the community.
As a community we need to be able to talk openly about matters that affect the quality of our lives. The most effective and least offensive manner to get your point across is to stick to the issue and refrain from commenting on another person's opinion. Letters that deviate from focusing on the issue may be rejected or edited and marked as such.
.
You may also send your letters by e-mail to ldneditor@lincolndailynews.com
or by U.S. postal mail:
Letters to the Editor
Lincoln Daily News
601 Keokuk St.
Lincoln, IL 62656
Letters must include the writer's name, telephone number, and postal address or e-mail address (we will not publish address or phone number information). Lincoln Daily News reserves the right to edit letters to reduce their size or to correct obvious errors. Lincoln Daily News reserves the right to reject any letter for any reason. Lincoln Daily News will publish as many acceptable letters as space allows.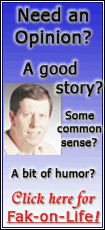 To whomever:

The recent jump in gas prices from $2.82 to $3.08 again was a hot topic of conversation everywhere I went -- once again an unforeseen strain on most people's daily budgets.

As in the past, when gas prices take a sharp increase, it is quickly followed by 2- or 3-cent drops every other day or so, which tells me that there wasn't an urgent need to increase the price of gas 26 cents.

Most people wonder why. And when is this going to stop!

This is the most critical part of our economy that needs to have immediate attention, as gas prices, along with heating businesses and houses, are sucking dry many budgets throughout America.

The reasons given for these sudden jumps in prices for the most part seem unfounded. People tend not to believe when prices continue to jump up and down like a yo-yo day after day.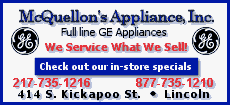 The recent release of the profits of the oil companies bare the fact that something needs to be done to protect the average American citizens, who are with each passing day finding it harder and harder to make ends meet, due to the fact that as gas prices go up, it has a trickle-down effect throughout the retail industry, as it costs more to run a business and it's time to raise prices. Businesses that depend on transportation, etc. can justify raising prices to cut expenses, but how can oil companies justify raising prices when, combined this past year, they show a near $100 billion profit! Along with revenue increases of 26 percent to 30 percent for this past fiscal year. How can you justify that when it's coming at the expense of the working Americans who are asked to pay more, more each day, putting many more and more in debt, no matter how hard they tried to avoid this!
It's time we do something about this. Everyone is allowed to make a profit, but when it's an enormous profit at the expense of the citizens all over America, then it should be scrutinized by Congress.
[to top of second column in this letter]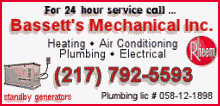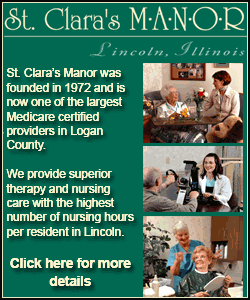 I believe there should be a luxury tax in place on a percentage of profit over 20 percent, which in this case would put $80 billion back into the economy. Wouldn't that go far in helping provide universal health care for all or go toward (replacing) funding cuts to many programs and departments in every county of government or go toward helping the crunch of foreclosures that is now epidemic proportions.
We need to offer, not rebate checks, but large tax breaks to businesses and individuals for gas that they paid for bases at work. U.S. Today recently said that it estimates 62 percent of the U.S. work force travels an average of 45 minutes to work, for a total of 1 1/2 hours both ways. That's a lot of gas! The trucking firms are being eaten alive in this gas crunch. Many drivers paid their own. This would help offset the pain.
Companies making this big a profit should also be required to justify future price jumps with proof and evidence of the urgent needs to a special committee of Congress.
I'll stop here, but I have four other suggestions for consideration. So as prices rise, job losses become more and more prevalent, households become more and more vulnerable. The economy is facing uncertainty that it has not seen in years. It cannot wait for the new leaders. It's now that the problem exists. True, the rebate checks promised us in May will be helpful, but if most of this goes to higher gas and fuel prices, where are the benefits of this?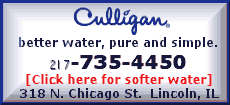 I'm prepared to send my voice of concerns and suggestions all the way to the top if I have to, but I'd like to hear from you, the people that paid to make these oil companies reap billions in profits. Send me your stories of how this is affecting your everyday quality of living to give me more support that we are tired of this and want something done. Send to P.O. Box 324, Lincoln, IL 62656 if you believe I'm right and that you're affected in one way or another by the continued rise in prices of gas.
Also keep in mind that when you go fill up in the next week or so and you see those smiling workers who usually take the brunt of people's complaints while working for these billionaire companies, that for the most part they are working for minimum wages and no benefits, so they even take advantage of people working for them.
Sincerely,
Pat O'Neill
[From a handwritten submission]
[Posted February 25, 2008]