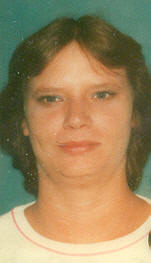 Rebecca Moore

Send a link to a friend
[January 07, 2008] ATLANTA -- Rebecca S. Moore, 52, of Atlanta died Sunday, Jan. 6, 2008, at 4:05 p.m. at her home.
Visitation will be from 4 to 7 p.m. Tuesday at Fricke-Calvert-Schrader Funeral Home in Lincoln. Her funeral will be at 11 a.m. Wednesday at the funeral home, with the Rev. Jeff Laible officiating.
Mrs. Moore was a central Illinois laborer. She worked for Cullinan as a certified highway flagger.
She was born Sept. 4, 1955, in Lincoln to Robert and Joan Sanders Greathouse. She married Dennis Moore on May 13, 1972, in Lincoln.
She is survived by her husband, of Atlanta; two sons, Jason (and Loretta) Moore of Lincoln and John (and Jodi) Moore of Atlanta; her maternal grandmother, Evelyn Brown of Lincoln; three brothers, Randy (and Peggy) Greathouse of Ventura, Calif., Rodney (and Janet) Greathouse of Moscow Mills, Mo., and Robert (and Marilyn) Greathouse of Lawndale; two sisters, Judy (and Bob) Herda of New Munster, Wis., and Janice (and Duane) McNutt of Gibson City; and three grandchildren.
She was preceded in death by her parents.
She was a member of Women of the Moose, active in fireworks shows and an avid trapshooter.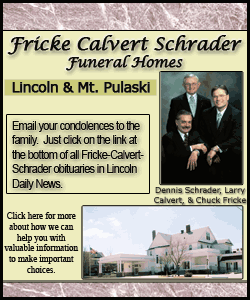 Memorials may be made to Memorial Home Services Hospice.
Click here to send a note of condolence to the Moore family.