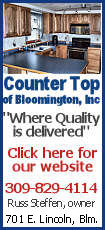 Herb Whitlock, who will turn 62 next week, was released eight years after a journalism professor and his students found problems with his conviction, and four months after an appeals court ruled that he should get a new trial because jurors hadn't been presented key evidence.
"He's going to go home and hug his grandchild, who he's never hugged before," said Whitlock's attorney Richard Kling. "Right now, let's just get them a cup of coffee in his kitchen and time with his family."
Whitlock was convicted in 1987 of killing Karen Rhoads, who was stabbed to death with her husband, Dyke, after a violent struggle in their home in 1986. Their house in Paris, about 50 miles southeast of Champaign, was set on fire after they were killed, according to court documents.
A separate jury convicted Whitlock's friend Gordon "Randy" Steidl of killing both victims. Whitlock was given a life sentence, while Steidl was sentenced to die.
In 1999, Northwestern University journalism professor David Protess and four students took their own look at the killings. They found enough problems with the convictions to get Kling and another Chicago attorney, Susana Ortiz, to represent Whitlock at no charge.
Steidl, after 12 years on death row, was freed in 2004, after a federal judge ordered the state to release or retry him. The judge said jurors might well have found Steidl innocent if they hadn't been deprived of key evidence that Steidl's defense knew nothing about.
In Steidl's appeal, a forensic pathologist testified that the knife reportedly used to kill the couple wasn't consistent with their wounds.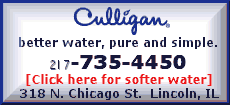 Whitlock, who had been convicted on much of the same evidence as Steidl, was denied a new trial in 2005 by another judge. He appealed, and the 4th District Illinois Appellate Court in Springfield overturned his conviction in September.
In noting problems with Whitlock's conviction, the appeals court said police gave a key witness liquor the day before he testified in front a grand jury. The witness, according to the court, also told investigators that "Jim and Ed" killed the couple, evidence Whitlock's trial attorney never presented.

Prosecutors last week filed paperwork saying they don't plan to retry Whitlock, but they say the Illinois State Police's investigation of the killings continues.

"We've always believed (Steidl and Whitlock) were responsible," said prosecutor Michael Vujovich of the state Office of the Appellate Defender.

Whitlock's two decades behind bars are a travesty, said Michale Callahan, a now-retired State Police lieutenant who reviewed the case in 2000 and concluded that Whitlock and Steidl were innocent.
"This can happen to anyone in this country if government's allowed to go unchecked," said Callahan, who was in the courtroom Tuesday.

Members of Dyke Rhoads' family have long said they believed someone else killed the couple and said Tuesday was full of mixed emotions.

"While Herb Whitlock and Randy Steidl today have the freedom they have sought for so long, Dyke and Karen still don't have the justice they deserve," family members said in a statement.

[Associated Press; By DAVID MERCER]

Copyright 2007 The Associated Press. All rights reserved. This material may not be published, broadcast, rewritten or redistributed.