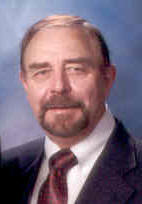 Bill Byrge

Send a link to a friend
[January 10, 2008] Bill G. Byrge, 73, of Lincoln died Tuesday, Jan. 8, 2008, at 1:50 p.m. at Winterhaven Hospital in Winterhaven, Fla.
Visitation will be from 5 to 7 p.m. Sunday at Peasley Funeral Home in Lincoln. An Elks memorial service will be conducted at 7 p.m., following the visitation.
His funeral will be at 10 a.m. Monday at Peasley Funeral Home in Lincoln, with Ron Otto officiating.

Burial, with military rites, will be in New Union Cemetery.

Mr. Byrge was a truck driver for TNT Holland for 14 years. He retired in December 1999.

He served in the U.S. Army.

He was born in Clinchmore, Tenn., on Dec. 18, 1934, to Elsik Washington and Sylvia Dean Phillips Byrge. He married Mary Joyce Keith on Sept. 14, 1957, in Dayton, Ohio.

He is survived by his wife of 50 years, of Lincoln; his four children, Rhonda Rigdon (and Bill Haak) of Lincoln, Scott Byrge of Jacksonville, Fla., Lisa (and Mark) Maynor of Mount Vernon and Jim (and Marcey) Byrge of Lincoln; 10 grandchildren, Laura, Josh, Julie, Crystal, Billie, Chandra, Justin, Jordan, Blake and Brock; three great-grandchildren, Aleigha, Damian and Haileigh; and two sisters, Virginia Iwamato of Cleveland, Ohio, and Charolette (and Mike) Branham of Dayton, Ohio.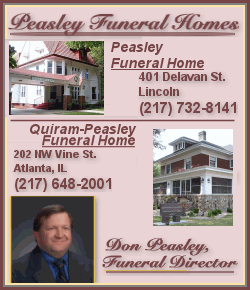 He was preceded in death by an infant son, Don Byrge, and three brothers.
He was of the Baptist faith. He was a member of the Teamsters local for 32 years and was a member of Lincoln Elks Lodge 914.
He enjoyed golfing, fishing and dancing.
Memorials may be made to the American Heart Association.
Click here to send a note of condolence to the Byrge family.