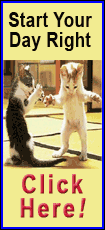 Barnes' shot from just inside the right point deflected in off Nikolai Khabibulin's outstretched right pad. Dallas won its second straight after ending a four-game losing streak with a 3-1 home win over Minnesota on Monday.
Dallas' Loui Eriksson scored a power-play goal in the first period, and Brenden Morrow added an empty-net goal with 17.5 seconds left.
Robert Lang had the lone goal on a power play for injury-depleted Chicago, which is 0-5-2 in its last seven games.
The struggling Blackhawks played without seven regulars: defensemen Brent Sopel (broken finger) and James Wisniewski (knee); and forwards Jonathan Toews (knee), Jason Williams (groin), Kevyn Adams (knee), Dave Bolland (broken finger) and Ben Eager (concussion).
Lang's power-play goal 6:09 in opened the scoring when he tipped Duncan Keith's low shot from the right point between Marty Turco's pads.
Eriksson's power-play goal with 1:33 left in the first period tied it at 1 and snapped an 0-for-24 Dallas drought with the advantage, spanning the Stars' six previous games. Following a failed Chicago clearing attempt, Niklas Hagman fed Eriksson, who cut to the net from right wing. His shot from a sharp angle deflected in off Khabibulin's skate.
Patrick Kane, the NHL's leading scorer among rookies, was awarded a penalty shot with 8:13 left in the second period after he stole the puck from Sergei Zubov at the Chicago blue line, then raced in on Turco while Zubov hooked him from behind.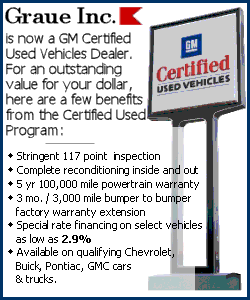 On the penalty shot, Kane deked Turco to the ice, but fired a backhand shot high and wide on the right side.
Khabibulin made several tough saves in the second, include a point-blank stop on Morrow during a Dallas power play with 1:24 left in the period. He finished with 27 saves.
Turco, who stopped 17 shots, made a close-in pad save on Chicago's Adam Burish 4:10 into the third. He then came up with a sprawling stick paddle save on Patrick Sharp's turnaround shot at 9:43.
Notes: Blackhawks D Jordan Hendry played in his first NHL game after being recalled from Rockford of the AHL earlier in the day. D Danny Richmond was assigned to Rockford. ... Dallas LW Jussi Jokinen missed his sixth game with a knee sprain and is out day-to-day. Also out for Dallas were RW Jere Lehtinen, who sat out his 25th game with an abdominal injury, and D Philippe Boucher, who missed his 17th due to shoulder surgery. Both Lehtinen and Boucher are out indefinitely.
Copyright 2007 The Associated Press. All rights reserved. This material may not be published, broadcast, rewritten or redistributed.