Women's Basketball
Redbirds Host UNI, Visit Bradley This Weekend

Send a link to a friend
[January 10, 2008] NORMAL -- With its winning streak at a season-best eight games, the Illinois State women's basketball team (12-1, 2-0 MVC) will continue Missouri Valley Conference play with a pair of games this weekend. The Redbirds open their home Valley schedule against Northern Iowa (5-7, 1-0 MVC) at 7:05 p.m. Thursday and then visit rival Bradley (6-6, 0-1 MVC) on Sunday at 2:05 p.m. The Redbirds, one of just 10 one-loss teams in the nation, are 14-11 all-time in home conference openers.
"I am really pleased with where our team is at, but as always there are areas where we can improve," said head coach Robin Pingeton. "When you start league play, the players and coaches are more familiar with you than the nonconference teams, and that creates closer games, like we saw last weekend. It is always nice to be home again, and Northern Iowa is going to be a challenge for us. From the tape that I have watched on them, I think that their record is not indicative of their talent level. (Northern Iowa head coach) Tanya Warren is doing a great job in her first year. A key factor will be who can establish the tempo early on. We try to push the ball in transition, and they have a more controlled, methodical game. Then on Sunday, we face Bradley, which is a big rivalry game, just as much for the fans as it is for us."

The Redbirds-Panthers series

Illinois State leads the all-time series with Northern Iowa 32-20. After losing the first meeting in 1976, the Redbirds won 28 of the next 30 games against the Panthers, including a string of 22 consecutive victories. Since then, UNI has exacted its revenge with 17 wins in the last 21 meetings, including a 74-73 overtime victory at Redbird Arena last season. ISU is 3-7 against UNI in the four years that head coach Robin Pingeton has been at the helm.

The Redbirds-Braves series

Illinois State leads the all-time series with in-state rival Bradley 33-17. The series began in 1984, and ISU won 13 of the first 17 meetings, including the first six straight. Bradley has never won more than two consecutive games against Illinois State and has won back-to-back games only five times. The Redbirds have had five winning streaks of four games or more, including a current four-game winning streak. ISU defeated Bradley three times last season, including a win in the quarterfinals of the State Farm MVC Tournament. Head coach Robin Pingeton is 6-3 against the Braves all-time.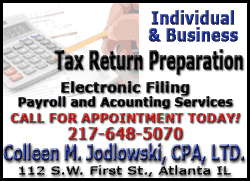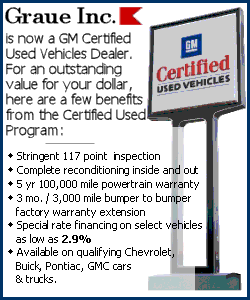 Cirone named MVC Player of the Week
Junior guard Kristi Cirone picked up her fourth Valley Player of the Week accolade on Jan. 7, after she got off to the best start of her career in conference play. Cirone averaged 20.0 points and 6.0 assists per game in three contests the previous week. When Missouri Valley Conference play began, the reigning player of the year brought her game to an even higher level, averaging 24.0 points and 6.5 assists while leading the Redbirds to a pair of wins. Cirone scored 21 points against Evansville, including 12 during a pivotal 22-6 run in the second half. Against Southern Illinois, she came within a point of tying her career high, with 27 points to go along with seven assists. She was 10-for-11 from the free-throw line in the game and made two free throws in the final 11 seconds to help seal the victory.
Hudson has big weekend
Senior guard Tiffany Hudson continued her remarkable final season with two big games to open Valley play. Hudson had nine points and five assists against Evansville and 19 points and six assists against Southern Illinois. She scored seven points in the final three minutes against the Salukis, including a pair of free throws with five seconds left that iced the win for ISU. She has recorded five or more assists in each of the last four games.
[To download Adobe Acrobat Reader for the PDF file, click here.]
[Text from file received from Jimmy Knodel, assistant media relations director, Illinois State University]