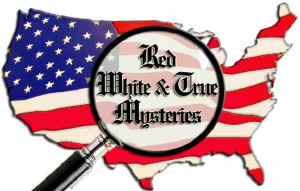 "The little-known secrets behind the men & women who shaped America"
History Isn't Always the Way You Remember It
By Paul Niemann

Send a link to a friend
[January 15, 2008] He was a general, born hundreds of years ago. His first name was so unique that he probably didn't even need to tell people his last name. Or his middle name, for that matter, as it is known throughout the whole world. Yet he was as American as baseball and your mom's apple pie.
He led his troops in a well-known war that you learned about in history class.

His name?

Napoleon Bonaparte. And he wasn't really exiled to the island of Elba. He wasn't married to a woman named Josephine, either.

He had something in common with George Washington and Thomas Jefferson, but it had nothing to do with being the leader of his country.

You probably didn't know that George Washington was an agricultural chemist long before he was so well-known. In fact, he created many new products from plants. He is responsible for axle grease, meat tenderizer and talcum powder, among many other products. He also was the director of ag research at Tuskegee University at age 36.

Like Napoleon and Washington, there are several things that you might not have known about Thomas Jefferson.

He had a daughter who went on to become a first lady, married to a United States president. You didn't learn that in history class, did you?

Before you think that I'm trying to rewrite history, let me clear things up a bit.
The George Washington who created new products from plants and led the ag research department at Tuskegee University in Alabama was George Washington Carver, the well-known "plant doctor."
The Thomas Jefferson whose daughter went on to become a first lady was Thomas Jefferson Taylor. The descendent was actually his daughter, Claudia "Lady Bird" Taylor, who married Lyndon Baines Johnson.
And it wasn't that Napoleon Bonaparte who was mentioned at the beginning of this story, but rather Napoleon Bonaparte Buford. He was born in 1801 in Kentucky, and the well-known war that you learned about in history class was the Civil War. Buford was a general in the Union army, yet he remains unknown throughout history.
Until now.
So what exactly did Napoleon Bonaparte Buford do to earn a spot in this column?
It was his first and middle name that did it for me.
[By PAUL NIEMANN]
Paul Niemann may be reached at niemann7@aol.com.
Copyright Paul Niemann 2008
(Other columns)