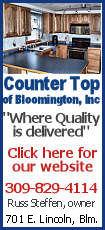 The Suns (30-12), who have the NBA's second-best record behind Boston (33-6), became the first Western Conference team to notch 30 victories. Phoenix has won four straight since its 97-90 loss to the Los Angeles Clippers last Tuesday.
Amare Stoudemire added 19 points, including 10 in the final period, and grabbed 12 rebounds, while Raja Bell scored eight of his 19 points in the final quarter.
Grant Hill was also back in the Suns' starting lineup, less than two weeks after undergoing an appendectomy. He had eight points in 27 minutes after missing seven games recovering from the surgery Jan. 9.
Michael Redd led the Bucks with 28 points, but scored only two in the fourth quarter when he missed all three of his shots for Milwaukee. Andrew Bogut added 19 points and 13 rebounds, and Bobby Simmons had 15 points for the Bucks, who have lost six of seven.
Charlie Bell's 3-pointer to open the fourth quarter gave Milwaukee its biggest lead at 86-77, but the Suns refused to fold after trailing most of the second half.
Raja Bell hit a jumper, converted a three-point play and hit a 3 to spark a 29-13 run that ended on Nash's 3-pointer -- his third during the stretch -- which gave the Suns a 106-99 lead with 2:06 to play.
Redd made two free throws, but then Stoudemire took a pass from Nash and scored. Shawn Marion made a basket and Phoenix had a 110-101 lead with 57 seconds left to play and the game in hand.
The Bucks could only manage free throws in the final four minutes.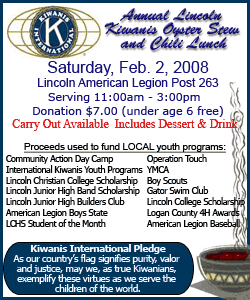 Nash ended the game by stealing the ball from Redd on a drive to the hoop.
Hill had the surgery Jan. 9 and was expected to be sidelined for two to three weeks. He missed seven games after being injury-free since coming to Phoenix, starting all 34 regular-season games and averaging 15.9 points.
Hill signed a two-year deal with the Suns in July and hoped to overcome seven injury-plagued years in Orlando, where he played in about a third of the Magic's regular-season games.
Notes: The Suns have won 30 of 34 games in the series since March 28, 1991, including 13 of 17 in Milwaukee. ... Phoenix is even stronger at home, where the Bucks haven't won since a 115-107 win on Feb. 21, 1987. ... The last time the two teams met, Nash sparked a second-half comeback, scoring 26 of his 35 points in the final two quarters of a 122-114 victory on Jan. 12. It was the team's 20th consecutive home victory over Milwaukee.
Copyright 2007 The Associated Press. All rights reserved. This material may not be published, broadcast, rewritten or redistributed.