Artest scored 27 points, Martin added 19 and Bibby scored all 15 of his points in the first half to help the Kings roll to their most lopsided win in more than two years, 128-94 over the slumping New Jersey Nets on Tuesday night.
With their three stars all finally healthy, the Kings were able to space the floor and move the ball better than they had at any point under first-year coach Reggie Theus. They shot a season-best 57.5 percent, made 15 of 24 3-pointers and assisted on 30 of their 46 baskets in their highest-scoring game this season.
"That was our best game of the season," Artest said. "We have a lot of confidence in ourselves. I don't think we've lost it. Now we have our whole team back. With Mike back that boosts everybody's confidence. Mike is a killer out there."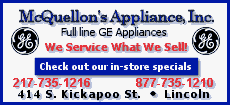 In the only other NBA game Tuesday night, Phoenix beat Milwaukee 114-105.
Sacramento had been playing short-handed since Bibby tore a ligament in his left thumb during the preseason. Bibby missed the first 36 games with that injury, Artest sat out 17 because of a suspension and injuries, and Martin also missed 17 with an injured groin.
The three played their first game together last Wednesday in Toronto and Bibby and Artest joined Martin back in the starting lineup for the first time against New Jersey. With the three high scorers playing together from the start, the Kings were able to get many open looks and had their most lopsided win since beating Utah 119-83 on Nov. 15, 2005.
"We were hitting on all cylinders tonight," Bibby said after his first home game of the season. "Everything was rolling for us. We got the layups, we got the rebounds, we outrebounded them, we were shooting the ball well. Everything went well for us."
The Kings never trailed and their lead never dropped below double digits after the midway point in the second quarter and the Nets meekly went to their sixth straight defeat.
"Just a dismal performance," New Jersey coach Lawrence Frank said. "It starts with containment on the ball. We couldn't do that. We also couldn't close out on their shooters. ... We are simply playing very poorly."
The Kings used a 15-3 run to build the lead to 29 points early in the fourth quarter and coasted to their ninth straight home win over the Nets. Sacramento improved to 3-1 since Bibby made his season debut last week, with the only loss coming in his first game against the Raptors.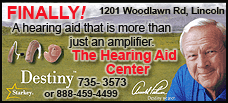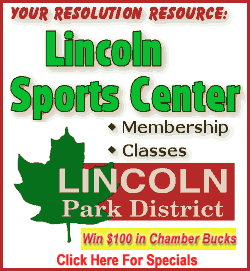 The question remains if the resurgence has come too late. Sacramento (18-22) is in 11th place in the Western Conference and must decide in the next month whether to keep the team together for a possible playoff run or trade some of its stars before the Feb. 21 trading deadline.
"It won't always be like that, but we just have to keep getting better," said Francisco Garcia, who had 13 points off the bench. "Some games, we might not play the same because we're not going to play the same as we did tonight but we want to see improvement. If we keep improving and keep playing with each other, we could be one of the best teams in the league."
New Jersey matched its longest losing streak of the season and has been completely overmatched in this latest skid, with three of the losses coming by more than 20 points. Vince Carter led the way for the Nets with 21 points, Richard Jefferson added 18.
"We gave up open shots and it is tough to win when it is that easy for them," Carter said. "We have to continue to give effort and focus. It's not that we are not giving effort. It is that we need to give more effort. Everything gets magnified when you're losing and we need to change things."
Bibby, Artest and Martin combined to score the Kings' first 19 points, helping them take a 10-point lead just before the midway point of the opening quarter. The rest of the team followed suit as Sacramento made nine 3-pointers in the opening half to go up 64-47. Bibby's third 3 of the half capped the scoring and gave him 15 points at the break.
Suns 114, Bucks 105
Steve Nash scored 15 of his season-high 37 points in the fourth quarter, leading visiting Phoenix to the victory.
The Suns (30-12), who have the NBA's second-best record behind Boston (33-6), rallied from 11 points down to become the first Western Conference team to notch 30 victories. Phoenix has won four straight since its 97-90 loss to the Los Angeles Clippers last Tuesday.
Michael Redd led the Bucks with 28 points, but scored only two in the fourth quarter when he missed all three of his shots.
[Associated Press; By JOSH DUBOW]
Copyright 2007 The Associated Press. All rights reserved. This material may not be published, broadcast, rewritten or redistributed.