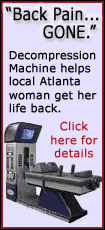 The 320-foot reduction will start next week in the Mopar Mile High Nationals in Colorado. The Pro Stock and Pro Stock Motorcycle classes will continue to run a quarter-mile.
The 46-year-old Kalitta, the son of longtime driver and owner Connie Kalitta, died June 21 after an accident during the final round of qualifying at Old Bridge Township Raceway Park in New Jersey. His Funny Car burst into flames, continued at a high rate of speed and crashed and exploded at the end of the track.
Since the NHRA started in 1955, there have been nine deaths at national events, four in Top Fuel, three in Funny Car and two in Pro Stock, spokesman Anthony Vestal said. Before Kalitta, Darrell Russell was the last driver to have a fatal accident at a national event, in St. Louis in 2004. Funny Car driver Eric Medlen died last year after an accident in a testing session at Gainesville, Fla.
The distance change was made in collaboration with race teams.
"The board members of the Professional Racers Owners Organization wholeheartedly and unanimously support this decision," said Kenny Bernstein, the organization's president and a former driver.
"This may be a temporary change, and we recognize it is not the total answer. We will continue to work hand in hand with NHRA to evaluate other methods of making Top Fuel and Funny Car competition safer so that we might return to our quarter-mile racing standard. We also want to thank Connie Kalitta for his invaluable input. He has been a rock through these difficult times."