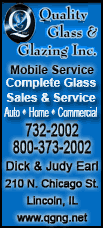 The Rays improved the best record in baseball to 52-32, rallying from a three-run deficit in the seventh inning and extending their lead in the AL East to a franchise-best 3 1/2 games over the second-place Red Sox, who matched a season high with their fifth consecutive loss.
Tampa Bay is 6-0 at home against Boston, which has swept a pair of three-game series from the Rays at Fenway Park.
Longoria had a RBI single off Daisuke Matsuzaka in the first inning, and his two-run double off Craig Hansen (1-3) was the big blow in a six-run seventh and gave the rookie 15 RBIs in his last 10 games.
Jason Bartlett also had a two-run single in the seventh, making it 7-4 and setting off chants of "Sweep! Sweep! Sweep!" among the crowd of 36,048, the Rays' fourth sellout of the season and just the 12th in the club's 11 seasons.
Gary Glover, the third of four Tampa Bay pitchers, allowed one run in 1 2-3 innings to get the win.
The Red Sox made it interesting in the ninth for the third straight night, pulling within 7-6 on Kevin Youkilis' sacrifice fly. They had the tying run on first base, but Mike Lowell was caught stealing when Jason Varitek swung and missed on a hit-and-run play.
Dan Wheeler then struck out Varitek for his third save in as many opportunities.
Dustin Pedroia went 4-for-5, finishing a single shy of becoming the first Boston player to hit for the cycle since John Valentin in 1996. He homered in the first off Scott Kazmir, then tripled and scored in the third and doubled and scored in the fifth while helping the Red Sox build a 4-1 lead.
Pedroia, who's 25-for-44 during a 10-game hitting streak, flied to center in the sixth before delivering a two-out RBI double off Glover that trimmed Tampa Bay's lead to 7-5 in the eighth.
The Red Sox wasted scoring opportunities in the second and fourth against Kazmir, and wound up paying for the lack of production. The Tampa Bay starter escaped both of those jams with help from Boston's Julio Lugo.
Lugo grounded out with runners at second and third to end the second, then was called for interfering with shortstop Bartlett trying to break up an inning-ending double play with the bases loaded in the fourth.
Jacoby Ellsbury beat the relay to first, allowing a run that would've put Boston up 3-1. But Lugo stood up as he was sliding wide of second base to hinder Bartlett's throw, and Ellsbury was ruled out -- denying the run and ending the inning.