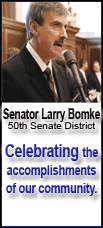 Hossa signed a one-year contract with Detroit on Wednesday, and a person in the NHL told The Associated Press the deal is worth $7.45 million.
He had rebuffed a chance to re-sign with the Pittsburgh Penguins, who were reportedly offering $7 million a season as part of five-year contract after they lost the Stanley Cup finals to Detroit last month.
"It was a really tough decision for me to make," Hossa said. "When I compared the two teams, I felt like I would have a little better of a chance to win the Cup in Detroit."
The high-scoring winger was one of the key players who helped Pittsburgh advance to the Stanley Cup finals, which they lost to Detroit in six games.
With Hossa headed for Detroit, the most highly coveted forwards left on the free agent market are Jaromir Jagr and Mats Sundin. Sundin isn't close to signing with anyone, and said Wednesday he needs more time to decide where, or if, he wants to play next season.
Hossa has scored at least 29 goals the past eight seasons and has 299 in his career, dating to 1998-99 -- his first full season in the NHL -- with the Ottawa Senators. He has 25 goals and 61 assists in 75 playoff games.
"We're thrilled to be able to add Marian," Red Wings general manager Ken Holland said. "He's a premier power forward in the game, capable of scoring 30, 40, 50 goals."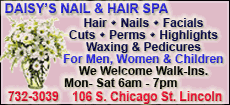 Hossa scored a career-high 45 goals for the Senators during the 2002-03 season and had a career-best 100 points two seasons ago in Atlanta.
He was dealt to Pittsburgh from Atlanta at last season's trade deadline with an expiring contract. The Thrashers acquired him from the Senators before the 2005-06 season in the deal that sent Dany Heatley to Ottawa.
Detroit and Hossa hope the one-year contract is a win-win deal. The Red Wings will count on him to help them win it all again as he plays for a team that will be favored to hoist its fifth Stanley Cup since 1997 and 12th overall.
"I could get more money somewhere else, but I was looking for the best chance to win the Stanley Cup," Hossa said.
The short-term deal gives the Red Wings salary-cap space to extend contracts, improving their chances later this summer of keeping Henrik Zetterberg and Johan Franzen off the free agent market in 2009.
Holland said he offered a multiyear contract to Hossa on Tuesday, the first day of free agency, at a salary-cap friendly number that fit into the team's plans to retain Zetterberg and Franzen beyond next season.