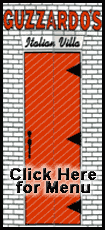 The Penguins also signed a six-year, $22.5 million contract with defenseman Brooks Orpik, considered by Shero to be a "mainstay." The deal averages $3.75 million per year, or less than Orpik was offered elsewhere.
Signing Malkin was key to the Penguins, who lost Marian Hossa to the Stanley Cup champion Detroit Red Wings and forward Jarkko Ruutu to the Ottawa Senators earlier Wednesday. Without a new deal, Malkin could have become a free agent after next season. That led to speculation that Malkin could be dealt by the Penguins, though Shero said such talk was mere fantasy.
"There was never ever a consideration of trading Evgeni Malkin. I have never offered Evgeni Malkin to any team," Shero said.
Malkin will earn $9 million for each of the first four seasons of the deal and then $7.5 million in 2013-14. He has one year left at $984,000.
Malkin, vacationing in the Maldives, did not immediately comment on the deal. But his agent at CAA Sports, J.P. Barry, said his client is "excited to stay in Pittsburgh."
"He really enjoyed what happened the last two years and he hopes the team can make a run again next year," Barry said.
Crosby and Malkin took discounts to stay in Pittsburgh, as each could have made about $11 million per season under the NHL salary cap. Hossa, however, went elsewhere despite being offered a far longer deal and much more overall money by Pittsburgh.
The Penguins reportedly offered Hossa $7 million per year for as few as five years or as long as seven years. Instead, he took Detroit's $7.4 million, one-year offer because he felt the Red Wings offered the best chance to win the Stanley Cup next season.