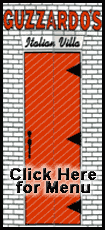 The Yankees had been struggling at the plate, scoring just seven runs and batting .172 in losing three of their last four games, prompting co-chairman Hank Steinbrenner to say things were "getting ridiculous."
"We've got to start hitting," Steinbrenner said earlier in the day in Tampa, Fla. "They've got to start waking up."
Consider them wide awake.
Rodriguez scored four times, the last coming on his line-drive homer to right during the Yankees' season-high nine-run seventh inning. It was Rodriguez's 535th homer, moving him past Jimmie Foxx for 14th on the career list and within one of Yankees Hall of Famer Mickey Mantle.
Milton Bradley and Chris Davis each hit two-run homers for the Rangers, who are 0-7 this season after taking the first two games of a three-game series. Josh Hamilton also drove in a pair of runs.
Edwar Ramirez (2-0) picked up the win in relief for the Yankees, whose bullpen pitched four scoreless innings after the Rangers chased former teammate Sidney Ponson.
Derek Jeter's run-scoring single in the eighth gave every Yankees starter a hit. Seven players in pinstripes drove in runs, including youngster Brett Gardner with his first career hit during New York's big seventh inning.
The Yankees' 18 runs were their most since they beat Tampa Bay 21-4 last July 21.
Giambi sparked New York's sputtering offense with one big swing in the third.
Johnny Damon was aboard with a one-out single when second baseman Ian Kinsler botched a fielder's choice grounder by Jeter. A-Rod walked to load the bases, and Giambi drove a 2-1 pitch from Luis Mendoza into the upper deck in right to give the Yankees a 5-3 lead.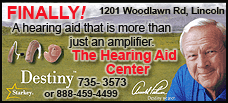 It was Giambi's 18th homer of the year and 13th career grand slam, and the big designated hitter rewarded a standing ovation by stepping from the dugout and tipping his helmet.
Bradley and Davis put the Rangers back ahead in the sixth with their two-run homers, chasing Ponson and giving Texas a short-lived 7-6 lead.
Rangers relievers had given up just nine earned runs over their last 27 1-3 innings coming into the game. They gave up that many in the seventh inning alone.