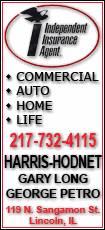 The Phillies improved to 5-0 in Atlanta this season and 7-1 overall in the season series.
The Braves (40-45) fell a season-worst five games under .500 with their second straight loss in the series, despite homers from Chipper Jones and Ruben Gotay.
Jones, playing his second game after missing eight straight starts with a strained right quadriceps, hit his 17th homer off J.C. Romero in the eighth, cutting the Phillies' lead to 5-3.
The Phillies answered with two runs in the ninth. Jimmy Rollins' triple drove in Eric Bruntlett, and Chase Utley added a run-scoring single.
Burrell hit a homer Tuesday night to give the Phillies three players with 20 or more homers before the All-Star break for the first time in team history. Burrell added his 21st homer in the fifth inning Wednesday night after Howard's three-run shot, also his 21st, gave the Phillies a 4-0 lead in the third.
The Braves loaded the bases against Brad Lidge in the ninth on one hit and two fielding errors by Howard at first base.
Pinch-hitter Greg Norton hit a one-out single, moved to second when Howard couldn't snag Gregor Blanco's sharp grounder for an error. With two outs, Howard couldn't handle a grounder from Jones for his second error, loading the bases.
Lidge struck out Mark Teixeira to end the game.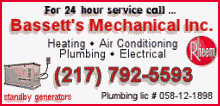 The Phillies took a 1-0 lead in the second on back-to-back doubles to left by Pedro Feliz and Chris Coste. Rollins led off the third with a single and stole second. Jorge Campillo walked Utley, setting up Howard's homer to left-center.
Utley tops the Phillies' 20-homer club with 23.
Adam Eaton (3-6) matched his season high with five walks but gave up only five hits and two runs in five innings for his first win in five starts.
Campillo (3-3) gave up a season-high five runs on eight hits, including two homers, in five innings. He walked two with no strikeouts.