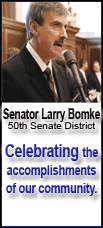 Masa Kobayashi (4-4) pitched a perfect ninth before Pierzynski drove the first pitch of the 10th out to left-center for his seventh homer. Teammates mobbed Pierzynski as he crossed the plate.
Adam Russell (2-0) worked the 10th for his second win in as many nights and the second of his career.
C.C. Sabathia allowed five runs and seven hits in eight innings for Cleveland. The reigning AL Cy Young Award winner struck out five and walked two.
The last-place Indians have lost five straight and are 12 1/2 games back of the White Sox in the AL Central. They could look to deal Sabathia if they continue to lose pace in the division, with the big left-hander eligible for free agency at the end of the season.
Grady Sizemore hit two solo homers for Cleveland, tying it at 5 with a drive off Scott Linebrink in the ninth.
Pierzynski and Jermaine Dye went deep in the first inning and Nick Swisher singled in a run in the second to give Chicago a 3-2 lead.
Sizemore walked and scored on Jamey Carroll's triple in the fifth and connected in the sixth to put the Indians ahead, but Sabathia ran into trouble in the seventh.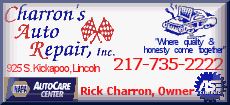 Pablo Ozuna led off the inning with a grounder to third baseman Casey Blake, whose wild throw allowed Ozuna to reach second. Alexei Ramirez lined a one-out infield single off Blake's glove and Brian Anderson followed with a two-run double to left-center.
Nick Masset was in line for his first win after pitching a scoreless seventh, but with closer Bobby Jenks getting the night off, the White Sox turned to Linebrink in the ninth. He blew his second save in as many chances.