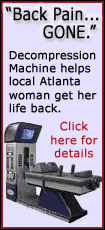 Glaus' fifth career game-winning homer came off rookie Carlos Muniz (0-1), a towering drive that barely cleared the left-field wall. Rick Ankiel hit his 17th homer in the fifth and flied out to the wall in center field before Glaus' at-bat.
Ryan Franklin (3-2) worked a perfect ninth for the Cardinals, who have won two of the first three games in the four-game set.
Glaus' three-run shot capped a four-run first against struggling Pedro Martinez. The multihomer game was Glaus' first since July 16, 2007, at New York against the Yankees, and the 26th of his career. It was Glaus' first game-winning homer since June 10, 2005, against the Royals, when he was with Blue Jays.
Duncan had been 0-for-12 as a pinch-hitter and 0-for-2 with strikeouts in both career at-bats against Pedro Feliciano before lining a first-pitch fastball well over the right-field wall to tie it at 7.
Damion Easley had three hits and three RBIs for the Mets, including a sacrifice fly for the go-ahead hit in a three-run seventh while making his second straight start ahead of ailing Luis Castillo. David Wright also had three hits for New York, which had to overcome another poor start from Martinez.
The Mets victimized Mark Mulder, making his second career relief appearance, in a three-run seventh that put them ahead 7-5. Mulder, who returned from a pair of shoulder operations with a scoreless ninth in a 7-1 victory in the series opener Monday, botched a tougher task when he allowed two hits and hit a batter in one-third of an inning.
Ankiel had an RBI single ahead of Glaus' first-inning homer and Ankiel's 17th of the season off Martinez put the Cardinals ahead 5-4. He's 12-for-36 with five homers in a nine-game hitting streak.