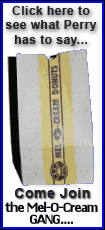 Clemens, a seven-time Cy Young Award winner, sued McNamee in January after his former trainer accused him in the Mitchell Report of using steroids and human growth hormone. The case originally was filed in Texas state court and was shifted in February to the U.S. District Court in Houston.
McNamee's lawyers first tried to dismiss the case in early March. When Clemens' lawyers responded on May 27, they added a new claim of "intentional infliction of emotional distress" and two additional claims of defamation.
In their latest filing, McNamee's lawyers said New York has the most interest in this lawsuit and that many of the potential witnesses reside in New York. McNamee claims no defamation took place and that it would be a burden for him to defend the case in Texas.
"Mr. Clemens has so far pitched around Senator Mitchell, choosing not to sue him or Major League Baseball," McNamee's lawyer said in the motion.
McNamee's lawyers also said that because of the Texas statute of limitations, Clemens can't claim he was defamed by comments the trainer made to Andy Pettitte, Clemens' teammate, in 1999 or 2000, and 2003 or 2004.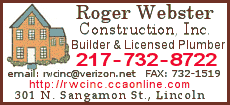 McNamee said Clemens should have known as early as 2006 that McNamee and Pettitte believed Clemens used performance-enhancing drugs. Included in the filing was an e-mail from McNamee to Clemens from Oct. 1, 2006, which said that if Clemens thought "anything to do with me in regards to being a rat or flipping on you or anyone of my clients, I will hop on a plane, find you, and slap you very hard."
"In the end, Mr. Clemens cannot prevail because Mr. McNamee has the absolute defense of truth," McNamee's motion said. "Mr. McNamee has provided steroid paraphernalia, which will test positive for Clemens's DNA, to the federal government, and once the DNA results are revealed there will be little dispute about who is telling the truth."