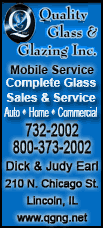 But it came at a cost.
After a playoff loss at Kapalua to start the season, and three other top 10s through March, Stricker found himself with an empty tank. He missed five cuts in six starts, then gathered himself for a decent showing at the U.S. Open, where he tied for 29th.
"Just kind of hit a wall," he said at the AT&T National, which starts Thursday. "Mentally, I got a little fatigued. My tempo kind of left me there for a while. But I think for so long, I was playing at a pretty high level, and it's tough to maintain. I always have known that there's still going to be bumps in the road. I'm not Tiger Woods."
If he were Woods, he would be host of the AT&T National.
And if he were Woods, then Stricker would be home on crutches recovering from season-ending knee surgery.
The All-American weekend on the PGA Tour -- a tournament held over Fourth of July at Congressional -- is missing the All-Star lineup it had last year. Along with the No. 1 player in the world and tournament host, the AT&T National is missing Phil Mickelson, Adam Scott, Geoff Ogilvy and Vijay Singh, some of whom are injured, some simply taking time off.
Other players, such as Ernie Els and Sergio Garcia and Justin Rose, are either playing in the European Open or getting ready for the British Open in two weeks.
Stricker sees this tournament as a chance to get a fresh start, and it could be the perfect place for that.
It was at the old Kemper Open down the road at TPC Avenel that he won his first PGA Tour event with his wife, Nicki, on the bag. And last year was a reminder of what kind of roll he was on. Between being tied for the lead on the back nine of the U.S. Open and playing in the final group of the British Open, Stricker finished second to K.J. Choi.
"This whole area has been a special place for me," Stricker said. "And to finish second here last year propelled me to a good, strong, season-ending push toward that FedEx Cup. And I had a good rest of the year from here on out."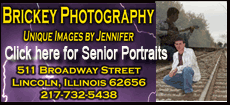 Choi and Stricker are the only two players from the top 10 in the world ranking. There are only five of the top 20, adding Jim Furyk, Masters champion Trevor Immelman and Anthony Kim.
"A good field, very deep," Woods said in a conference call earlier this week.
The second edition of the AT&T National begins Thursday on a Blue Course at Congressional that players have raved about this week, a change from complaints of bumpy putting surfaces a year ago.
But is it a good field? A deep one?
Using the FedEx Cup standings that only measures this year's performance, there are 10 of the top 20 players, which adds tour winners such as Ryuji Imada, J.B. Holmes and D.J. Trahan.
None of this matters to Paul Goydos, who missed the tournament last year and claimed one similarity with Woods.