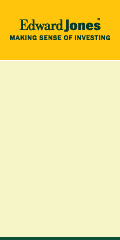 "In determining priorities -- money or ecology -- we choose ecology," Putin was quoted as saying by the Interfax news agency. "If the balance of nature is upset, this could lead to a situation that would be impossible to restore for any money."
Both the bobsled track and the athletes' village were planned for the undeveloped Grushevy Ridge, adjacent to a nature reserve. Along with the possible damage to the pristine area, environmentalists also warned the track would obstruct animal foraging tracks.
Such a major change in plans was likely to raise already-high concerns about the massive amount of construction needed for the Olympics. The Sochi region, although a popular resort for Russians, has poor infrastructure and underdeveloped sports facilities.
Putin asked Olympics construction chief Viktor Kolodyazhny whether changing the sites would throw off the construction timetable, and Kolodyazhny said "we will try" to keep on schedule, according to ITAR-Tass.
"'We will try' -- that's not an answer," Putin responded.
Russia as a whole, and Putin in particular, have significant prestige riding on the games -- the first winter Olympics the country has held, even though it has been a major force in winter sports.