The points leader with six victories in the Sprint Cup Series, Busch won for the fifth time in the Nationwide Series.
Busch did his customary bow to the crowd, which is becoming a weekly tradition as he has dominated this season. He has won 13 races, spanning all three of NASCAR's top series.
"Happy to be here and happy to be in Victory Lane again. This is awesome," Busch said.
So how does it feel knowing you have a chance to win, no matter what you're driving?
"You go to the race track every week thinking you'll be a contender. You go at least thinking you got a shot at winning," Busch said. "You keep coming up with ideas. ... From there you go into the race and try to make what you can out of the race."
That's what Busch pointed to Friday night, a pit stop just before the halfway mark that helped him eventually take over the lead.
"We made some good calls on adjustments on pit road and the thing came to life," Busch said. "We got it out front and kind of took off there."
Busch grabbed the lead on the 95th lap in his No. 18 Toyota, held it until a pit stop on the 149th and then regained it five laps later for the remainder of the 200-lap race on the 1.5-mile track.
Denny Hamlin, who started in 41st position, raced his way to a runner-up finish. Brad Keselowski was third.
Hamlin closed strong and lost by only 3.12 seconds.
"I felt we had something for Kyle. We just needed a caution," Hamlin said. "Anything would have worked. I was looking all over for debris. I just couldn't find anything."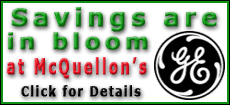 Joe Gibbs Racing drivers have dominated the Nationwide series this season - cars owned by the organization have won 13 times.
Hamlin (3), Busch (5), Joey Logano (1) and Tony Stewart (5) have combined to win 14 of the 19 series races this year. Busch earned one of his wins driving for Braun Racing.
Drivers on Friday night were also able to get acclimated to late evening/night conditions at the Chicagoland Speedway for the first time in a major competition and prepare for Saturday's Sprint Cup Series race, the LifeLock.com 400.