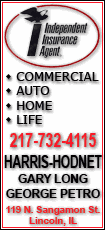 Lohse (11-2), one of the NL's biggest first-half pitching surprises, won his eighth in a row by limiting the Pirates to one extra-base hit. He hasn't lost in 12 starts since May 9, giving up two runs or fewer in all but two of his last 10 starts.
Ankiel's two-run drive followed Yadier Molina's two-run double and finished off a decisive four-run third inning, with all the scoring occurring after Pirates starter Zach Duke (4-6) retired the first two batters. All six Cardinals runs scored with two outs.
Albert Pujols and Troy Glaus singled ahead of Molina's double down the left-field line, and Ankiel hit a 1-0 pitch by Duke into the seats in right-center for his 20th homer. Ludwick made it 5-0 an inning later with his 19th.
Ankiel went 3-for-3 with a walk and drove in three runs. Glaus also had three of St. Louis' 13 hits.
No doubt the offense was welcomed by manager Tony La Russa, whose team scored only five runs while losing two of three in Philadelphia earlier in the week. The Cardinals were limited to two runs or fewer in six of their previous seven - getting a combined 13 runs - and had scored as many as six runs only once in 10 games.
Lohse didn't need much offense. He worked out of his biggest jam in the fourth, striking out Duke and getting Jack Wilson on a fly ball to center after the Pirates loaded the bases with three consecutive one-out singles.
Lohse already has two more victories than he had while going a combined 9-12 for the Reds and Phillies last season.
Jaime Garcia followed Ankiel by throwing two scoreless innings in his major league debut, allowing one hit. The two-pitcher shutout was St. Louis' sixth this season.
Both managers batted their pitcher eighth, but the move didn't pay off for the Pirates' John Russell as Duke - batting with one out - left the bases loaded in the fourth. Pirates pitchers have stranded six runners in two nights while hitting eighth.