Shanteau chose the Olympics. Surgery will have to wait.
In an exclusive interview with The Associated Press, Shanteau said he learned just a week before leaving for the U.S. Olympic trials that he has cancer.
"I was sort of like, 'This isn't real. There's no way this is happening to me right now,'" he said by telephone from the team's pre-Beijing training camp in California. "You're trying to get ready for the Olympics, and you just get this huge bomb dropped on you."
His doctors cleared him to compete at the trials in Omaha, Neb., determining he wouldn't be at great risk to delay treatment. Then, Shanteau surprisingly made the team in the 200-meter breaststroke, finishing second ahead of former world-record holder and heavy favorite Brendan Hansen.
He's putting off surgery until after the Olympics because it would keep him out of the water for at least two weeks, ruining his Beijing preparations. The 24-year-old Georgia native will be monitored closely over the next month by U.S. Olympic team doctors and vows to withdraw if there's any sign his cancer is spreading.
"If I didn't make the team, the decision would have been easy: Go home and have the surgery," said Shanteau, who grew up in suburban Atlanta. "I made the team, so I had a hard decision. But, by no means am I being stupid about this."
Still, there are no guarantees.
"With any cancer, you want to find it early and treat it early for the best outcome," Dr. Brett Baker, the Austin, Texas-based urologist who delivered the news to Shanteau, said Friday. "That was my recommendation. It's difficult to say in his scenario what to expect. The risk, of course, is that time is an opportunity for disease progression."
Seeking out advice from team doctors and other outside experts, Shanteau came up with own plan. He will have his blood tested once a week and a CT scan done every two weeks through the Olympics, hoping that will be enough to keep a handle on the disease.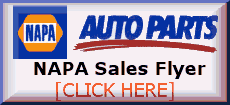 "If something comes up abnormal," he said, "then that's kind of a barrier I shouldn't cross."
In most cases of this type, Baker said it's impossible to know for sure exactly what type of testicular cancer the patient has - or, even the very slight chance that it's not cancer at all - until the tumor is removed surgically for a biopsy.
"Sometimes, the best decisions are not always exactly the way the doctor sees it," Baker said. "I don't consider him crazy at all. I think if he's happy and content with playing it out this way, that's the most important thing."
If Shanteau can't compete, the Americans would add Scott Usher as their second swimmer in the 200 breast. The third-place finisher in Omaha was told of Shanteau's condition the day after the race and encouraged to keep training.
"I've been trying to play in my head what I would do in his situation," Usher said Friday before heading to a solo training session at Purdue University. "I don't know if I would have taken the same route he has, to be honest. ... Cancer is not something you want to mess around with."
It was found after Shanteau noticed an abnormality and was finally persuaded by his girlfriend to see a doctor in Austin, where he trains on a star-studded team that includes Hansen, Ian Crocker and Aaron Peirsol.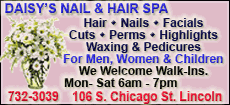 On June 19, exactly one week before he was scheduled to leave for the trials, Shanteau heard that awful word.
Cancer.
"It almost numbed me," he said. "I'll remember that day for the rest of my life. Talk about a life-changing experience. That's as big a one as you can have, I think. You're changed for the rest of your life."