Jhonny Peralta hit a two-run homer and RBI double off James Shields (7-6) as the Indians beat the Rays in Cleveland for the 11th consecutive time since Sept. 29, 2005.
The Indians entered the four-game series on a 10-game losing streak - their longest in 29 years - but have claimed consecutive wins for the first time since June 26-27.
Tampa Bay had won seven a row to open a five-game lead in the AL East on July 6. A 10-inning loss Monday to Kansas City started the Rays on their current slide, in which they've been outscored 32-7.
Lee (12-2) matched Joe Saunders of the Los Angeles Angels for the AL lead in wins and lowered his ERA to 2.31. The left-hander allowed five hits and struck out seven as he improved to 5-0 with a 1.62 ERA in seven home starts.
His only walk was to Akinori Iwamura to start the game - his second to a left-hand batter in 124 2-3 innings this season. Lee then struck out the next three batters.
Shields, seeking to win his fourth straight start, gave up five runs and 10 hits over six innings.
Ben Francisco singled off the right-hander with two outs in the first and was running on a 3-2 pitch to Peralta, who lined it over the head of right fielder Jonny Gomes for an RBI double.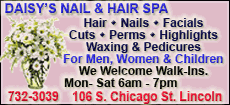 In the third, Francisco, who had a career-high four RBIs in Cleveland's 13-2 win Thursday, hit a two-out double. Peralta then drove a 2-0 pitch the opposite way into the Rays' bullpen in right for his 15th homer and 3-0 lead.
Peralta is 5-for-11 with three homers and seven RBIs in his career against Shields.
Francisco made it 4-0 in the fifth with a double high off the wall in center, scoring Jamey Carroll, who had singled.