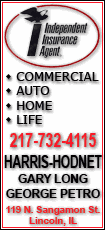 NHL All-Star Jeremy Roenick eagled the 18th hole to take the first-round lead at the 19th annual American Century Celebrity Golf Championship.
Ex-hockey greats Brett Hull and Pierre LaRouche were close behind along with former-NFL quarterback Mark Rypien and ex-pitcher Rick Rhoden, who has won the tourney a record six times.
"It's about time. It's nice when hockey guys lead the leaderboard," said Roenick, a nine-time All-Star who came out of retirement to help lead the San Jose Sharks to a first-round playoff victory over Calgary this year.
Roenick had three birdies and three bogeys to go with his 3-foot eagle putt on the par-5 last hole to shoot a 2-under-par 70. That was good for 26 points in the modified Stableford scoring system that awards six points for eagle, three for birdie, one for par, none for bogey and minus-2 for double bogey or worse.
Hull also eagled the 18th with a sweeping 18-foot putt but double-bogeyed the first hole en route to a 1-under 71 worth 25 points at the Edgewood Tahoe Golf Course.
The 6,707-yard course on the banks of Lake Tahoe was shrouded in smoke much of the day from nearby wildfires in California.
Rypien, who won the first tourney in 1990 and is one of 18 past or present quarterbacks playing this week, tied for the best round of the day with a 70, but collected only 23 points. He was tied for third with LaRouche, Rhoden and Dallas Cowboys quarterback Tony Romo.
Next were former 49ers receiver Jerry Rice and former Cardinals outfielder Vince Coleman with 22 points. Former Royals pitcher Bret Saberhagen - who faced Coleman in the 1985 World Series - was tied with Buffalo Bills coach Dick Jauron and former NHL goalie Grant Fuhr at 21.
Quarterbacks who've won the tournament in the past have talked about how their skills translate well to golf and how scrambling from rushing defenders helps build confidence and patience.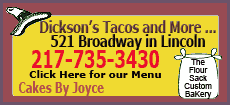 "In golf, you can't get angry," said Chris Chandler, the tourney's defending champion who led the Atlanta Falcons to the 2000 Super Bowl. He tallied 17 points Friday.
"You can't swing harder and try harder and do better. It's sort of like quarterback. You can't throw harder. You can't really go tackle anybody. You really have to stay on an even keel and that's important in golf, too," he said this week.
The hockey stars weren't buying it.
"I'm not sure how that correlates, throwing a football and swinging a club as opposed to a slap shot," said Hull, now the co-general manager of the Dallas Stars.