He birdied his first hole. Then, the second and third.
Not a bad start for someone who was jarred from his sleep when the fire alarm at his hotel rang at 3:30 a.m.
Perry shook off the fatigue and continued one of the best runs of his career, firing a 6-under 65 in the first round of the John Deere Classic on Thursday.
"It really made the day a lot more enjoyable," he said. "That was a good wake-up call. I was tired this morning."
The 47-year-old Perry, who won two events last month, is right behind Ken Duke and Charlie Wi in a tie for third. Woody Austin was in a group at 5-under, with 2007 Masters champion Zach Johnson five strokes behind the leaders.
Play was delayed briefly in the morning due to lightning in the area and again for 1 hour, 55 minutes in the afternoon. Perry was gone by then and, maybe, back in bed.
Unable to fall asleep after the fire alarm went off, a bleary-eyed Perry faced a different line of questions than those he's been hearing lately when he arrived at the range.
"I was just kind of dragging around on the range, and everybody looked at me, 'Did you stay here all night or what?'" Perry said.
He had enough energy to birdie his first three holes at TPC Deere Run, setting the tone for his round. He started on the par-5 No. 10 and drove a sand wedge to 18 feet, then hit a 9-iron within 11 feet on the par-4 11th before driving a 5-iron to 10 feet on the par-3 12th.
"Well, I've had runs," Perry said.
None like this, though.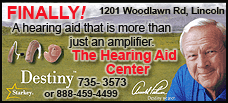 Perry had a memorable four-tournament run in 2003, when he won the Colonial and Memorial on back-to-back weeks and tied for third at the U.S. Open before taking first at the Greater Milwaukee Open a month later. This one is approaching the two-month mark. It started when he lost a playoff to Ryuji Imada at the AT&T Classic in May and continued with victories at the Memorial and Buick Open last month. He usually plays well on those courses, and he'll be at another favorite stop next week when he returns to Brown Deer Park Golf Course in Milwaukee.
Yet for all the shots he's made lately, Perry also has absorbed his share of criticism for passing on majors.