Marlon Byrd hit a tiebreaking RBI double in the seventh that finally put Texas ahead to stay and Michael Young, one of four Rangers going to Yankee Stadium for the All-Star game, added a two-run single to push his hitting streak to 15 games.
The Rangers (50-46) won for the ninth time in 13 games.
Carlos Quentin and Jermaine Dye homered for Chicago (54-40), which had a season-high 22 hits. The White Sox maintained a 1 1/2-game division lead over Minnesota despite their third loss in four games.
Chicago scored three times on five hits in the ninth off Rangers closer C.J. Wilson before Jim Thome and Paul Konerko both took called third strikes to end the game.
The 22 hits were the most ever allowed by Texas in a victory. Dye went 4-for-5, including a two-run single in the ninth for the final runs, and five other White Sox players had three hits.
After David Murphy led off the seventh with a single, Boone Logan (2-2) had him picked off. But Murphy took off for second, and then went to third after first baseman Konerko's wild throw into the outfield. Byrd then lined a double into the left-field corner for an 8-7 lead.
Reliever Adam Russell hit Kinsler, an AL reserve for his first All-Star appearance, with a pitch to load the bases before Young singled up the middle.
Max Ramirez had three run-scoring hits for Texas, including an RBI single in the eighth that pushed the Rangers ahead 12-8, which was just enough.
Milton Bradley, the AL starting designated hitter in place of injured David Ortiz, matched a career high with his 19th homer and had an RBI single. Josh Hamilton, the majors' RBI leader (95) voted as an All-Star starter, was 0-for-4 and saw the end of his streak of eight straight games driving in a run, the last five being multi-RBI games.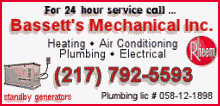 Kinsler's RBI single in the third, already his third hit in the game, put the Rangers up 7-5. The AL's leading hitter (.337) had doubles in each of the first two innings, increasing his majors-leading total to 34.
Jamey Wright (6-4), the third of five Rangers pitchers, allowed a run over 1 2-3 innings.
Thome went 3-for-5 with two doubles and an RBI, and has reached base in 28 straight games against Texas -- 16-for-27 the last nine. His RBI double in the third put Chicago ahead 5-4.