The Mets' nine-game run is their best since April 16-25, 2000.
Pelfrey (8-6) won his sixth straight start, mixing a four-seam fastball with a sharp sinker that kept Colorado off the scoreboard for the second straight game. The big right-hander allowed just six hits over eight innings with five strikeouts, and didn't walk a batter for the second straight game.
He began laboring in the eighth, putting runners on first and second with two outs, but with the crowd chanting his name, Pelfrey got Scott Podsednik to pop out to third base.
Joe Smith worked the ninth to run the streak of scoreless innings by Mets relievers to 19 1-3. Still, the seven hits by Colorado snapped New York's stretch of allowing three or fewer in a record five straight games.
While everything appears to be going right for the Mets, the defending NL champs limp into the All-Star break losers of four straight. The Rockies have managed just two runs and 15 hits over that stretch.
Making his third start since replacing the injured Jeff Francis in the rotation, Rockies starter Mark Redman (2-5) ran into trouble from the start.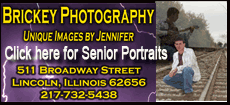 Nick Evans got aboard with a one-out base hit in the first, and David Wright followed with a walk. Beltran then drove a 1-2 pitch an estimated 415 feet to left field for a 3-0 lead.
Jose Reyes added a run-scoring single in the second and Evans a sacrifice fly in the fourth, driving Redman from the game after five runs and eight hits in 3 1-3 innings.
The former All-Star hasn't won since April 16, a span of seven starts.
Delgado's two-run homer to right in the fifth only added to the misery of Rockies manager Clint Hurdle, whose team dropped to a league-worst 14-36 on the road and 39-57 overall. It's the third-worst record at the All-Star break for a team coming off a World Series appearance in a non-strike year, according to the Elias Sports Bureau.