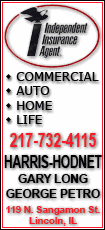 Peralta's two-run homer off Kazmir (7-5) gave Cleveland a 4-2 lead in the fifth inning and helped knock the Rays out of first place in the AL East. They trail Boston, which beat Baltimore, by a half game after holding a five-game lead on the division last Monday morning.
The Indians entered the series having lost 10 straight, their worst streak since 1979, but outscored the Rays 31-8 to extend their home winning streak over Tampa Bay to 13. The Rays have not won in Cleveland since Sept. 29, 2005, and dropped 18 of the last 20 meetings overall.
Tom Mastny (1-2) pitched two perfect innings to earn the win and Masa Kobayashi, the Indians' fifth pitcher, worked the ninth for his fifth save.
The Rays didn't get a hit after the third inning. After Indians starter Jeremy Sowers issued a pair of one-out walks in the fourth, he struck out B.J. Upton and Carlos Pena as Cleveland pitchers retired the final 17 Tampa Bay batters.
Tampa Bay took a 1-0 lead in the second despite not putting a ball in play. Sowers walked four, committed a balk, and struck out the side during a strange 41-pitch inning that included Indians manager Eric Wedge's ejection by plate umpire Kerwin Danley.
After striking out All-Star Evan Longoria, Sowers walked Jonny Gomes on a 3-2 pitch. With an 0-2 count on Shawn Riggans, Gomes broke for second as Sowers threw to first and Danley ruled the left-hander balked. Wedge yelled from the top step of the dugout in protest.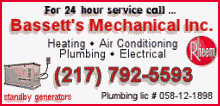 After Gomes stole third and Riggans also walked, Wedge questioned Danley's strike zone, too, and was tossed for the third time this season.
Sowers fanned Ben Zobrist, then walked both Gabe Gross and Akinori Iwamura to force in a run.
Riggans' RBI single in the third made it 2-0 but Cleveland tied it in the bottom half. Franklin Gutierrez singled off Longoria's glove at third, went to third on Jamey Carroll's one-out single, and scored on Ben Francisco's base hit to right. Peralta drove in Carroll with a sacrifice fly.