"We've always appreciated the passion of our fans," the Packers said in a statement. Team spokesman Jeff Blumb said there would be no other comment.
The rally in Green Bay, Wis., was the brainchild of brothers Adam and Erick Rolfson, who on Friday tried to think of a way to keep Favre in Green Bay. Another rally is planned for Monday night in suburban Milwaukee and every Sunday thereafter at Lambeau Field until Favre is back.
The brothers also are demanding an emergency meeting of stockholders "to help control the fate of our quarterback," Erick Rolfson said.
A message left for Favre's agent, James "Bus" Cook, wasn't immediately returned Sunday.
Favre retired March 6 after 16 seasons with the team. He changed his mind and asked for his release because it appeared the Packers were not receptive to having him play again.
On Saturday, general manager Ted Thompson and coach Mike McCarthy said they didn't plan to grant Favre's request. And while Thompson said Favre could rejoin the team in a "different role," the Packers were committed to going with Aaron Rodgers as their starter.
"We wanted to create a forum for fans' voices to be heard," Adam Rolfson, 36, told The Associated Press by phone. "I don't understand how you deny somebody that threw for 4,000 yards (last season) a starting position. I can think of at least 25 teams in the NFL that would jump at the opportunity to have Brett Favre be their starting quarterback."
They had hoped Sunday's rally, only a day in the making, would have attracted more people.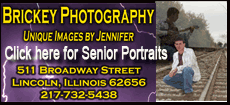 Packers fans are divided on the 38-year-old quarterback. While Favre clearly has his supporters, others seem weary of another offseason of retirement-related drama.
In an unscientific poll on the Milwaukee Journal Sentinel's Web site, 47.2 percent of fans said they wanted Favre to play for the Packers next season and 46.5 percent said he should "retire already." Only 6.3 percent of the 17,000-plus fans who voted in the poll as of Sunday afternoon wanted to see Favre play for another team.
The Packers said if Favre wanted to play for them, he had the chance when he told them a few weeks after his tearful goodbye news conference that he was having second thoughts. With Thompson and McCarthy preparing to fly to Mississippi and seal the deal on a comeback, all Favre had to do was say yes. He didn't.