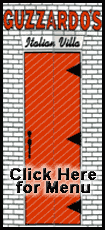 The Brewers headed into the All-Star break in third place in the NL Central, five games behind Chicago. St. Louis is a half-game ahead of Milwaukee.
The game was tied at 2 in the ninth when pinch-hitter Craig Counsell hit a game-winning sacrifice fly to help the Brewers avoid being a three-game sweep to end the first half of the season.
Bill Hall led off the bottom of the ninth with a single off David Weathers (2-5). Mike Cameron dropped down a bunt in front of the plate that Weathers grabbed and threw wildly to first. Hall alertly took off for third and beat the throw. Jason Kendall was walked intentionally.
Francisco Cordero replaced Weathers to face Counsell who hit a fly ball to right fielder Jay Bruce on the first pitch. Hall tagged up on the play and beat the throw home.
The Reds lost leadoff hitter Jerry Hairston, who had to be carried off the field after straining his right hamstring running out a bunt single.
He led off the third inning by bunting toward third. About a quarter of the way there, he pulled up and limped across the bag. He made it to first safely, then fell over clutching his upper right leg.
Manager Dusty Baker, Joey Votto and trainer Mark Mann carried him off. Hairston will have an MRI in Cincinnati on Monday.
In his second start since being traded from Cleveland to Milwaukee, Sabathia pitched an eight-hitter, his fourth complete game of the season and 20th of his career.