"It didn't matter which way he was going to go, I was going the opposite way," Busch said of the pulsating finish.
"I pushed Jimmie Johnson to go and was like, 'Let's go man, here we go.' I just had to go to the outside because he was going to block the bottom in Turn 1 and 2."
But without the final yellow, Busch said he would have lost.
"Without that caution the race was over. Jimmy was going to lead us to the checkered flag," Busch said.
Busch's biggest problem came after the race when he got stuck in the mud as he tried to do a celebratory drive through the infield grass. There's been plenty to feel good about all season.
"I don't believe how good things are going. It's just been a phenomenal year. Something just so special," Busch said.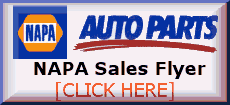 Johnson, the two-time defending Sprint Cup champion, took second and Kevin Harvick, who entered the race in 13th in points, was third.
"I thought I had such a good car, I thought I'd get away from him on the restart. He got a great start and was right there with me and just broke past that bumper plane through the center of one and two. And that was it," Johnson said.
"If I could do it over again I'd play more defense on the restart."
Busch, the pole sitter, led for the first 43 laps, fell off the pace and then got back in front on the 121st lap and held it for 80 more. He led for a total of 165 laps, Johnson was in front for 15.