Miles got three hits and is batting .344 as a starter. His three-run homer off Ian Snell in the fourth inning put St. Louis up 4-1.
After Pittsburgh rallied for the second day in a row and took a 6-5 lead on Chris Gomez's two-run double in the sixth, Miles finished St. Louis' four-run, go-ahead seventh with a two-run triple.
Ryan Ludwick added his 21st homer, a solo shot in the eighth that was his third in as many games. Troy Glaus completed a 10-for-13 weekend with a home run.
Franquelis Osoria (3-3), brought in to protect the Pirates' one-run lead in the seventh, allowed five of the six batters he faced to reach base. Osoria hit Albert Pujols with a pitch after Ludwick singled. Glaus doubled in a run and Chris Duncan had an RBI single that put St. Louis up 7-6.
The Cardinals scored 28 runs and had 50 hits while winning two of three in the series -- after being held to two runs or fewer in six of their previous seven. They could have swept their final series before the All-Star break, but couldn't hold leads of 9-3 and 10-4 while losing 12-11 in 10 innings Saturday night despite getting a season-high 22 hits.
The Cardinals bullpen didn't let that happen again, even after starter Joel Pineiro -- previously 4-0 against the Pirates -- gave up 10 hits and six runs in 5 2-3 innings.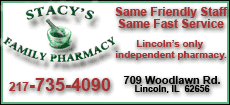 Jason Bay had a tying two-run single in the fifth, giving him seven RBIs in two games, but Russ Springer (2-0), Kyle McClellan and Ryan Franklin combined for 3 1-3 scoreless innings. Springer retired the only batter he faced for the victory, and McClellan pitched two shutout innings.
The night before, Cardinals relievers gave up eight runs over the final four innings.