McCann extended his on-base streak to eight straight. That includes three walks Saturday night and a walk and hit by pitch along with his 3-for-3 on Sunday.
The Braves went into the break at 45-50, 6 1/2 games behind the Phillies in the NL East.
The woeful Padres lost their second straight and are 37-58, 10 games behind Arizona in the NL West.
Rookie Jorge Campillo tossed six strong innings to even his record at 4-4. He had to leave the game in the top of the seventh when he fouled a pitch off his left foot.
Mark Teixeira had two doubles and two RBIs, and Brent Lillibridge went 3-for-5 with two RBIs.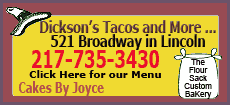 The Braves took a 3-0 lead in the first on Teixeira's two-run double off Padres starter Randy Wolf (6-9). Atlanta chased Wolf with a five-run sixth inning that featured five singles, and tacked on three more runs in the ninth.
Wolf gave up six runs and six hits in five innings.
Braves starter Tim Hudson made his first Major League relief appearance in his nine year career, pitching a perfect eighth. He had made 301 previous starts.
Kevin Kouzmanoff, who had three hits, drove in two of the Padres runs with an RBI single in the first and his 12th home run in sixth off Campillo. Rookie Chase Headley hit his sixth home run, a 434-foot blast off reliever Mike Gonzalez in the ninth.
The 12 runs were the most the Braves have scored since May 21, when they beat the Mets 11-4 in Atlanta.