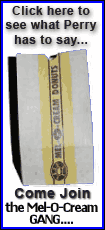 The 52-year-old has been married to Juanita for 15 years and has four stepchildren and five grandchildren. He currently is serving his third term on the county board. O'Neill, a lifelong Lincolnite, resides at 210 N. State St. and works for Pepsi Refreshment Services as well as the First Student school transportation company.

Addressing the press gathering, he wanted to make this point: "In the event I am lucky enough to win the election, I want everyone to know where I am coming from, where I stand."

He said that he had originally planned to wait a few more months before announcing his candidacy but that recent developments and people "pursuing" him for an answer on his candidacy caused him to announce now.

The recent developments O'Neill was referring to are the quarrels he has had with city officials over his detailed, publicly released list of properties around the Logan County Fairgrounds that he believes are in violation of the city's building codes. He made specific mention of criticism directed at him by city attorney Bill Bates, who rebuked the county board member, in O'Neill's words, "to mind my own business."
"I represent the people of this city too. I am doing my job," he emphasized. The board member said that the huge number of citizens who gave him positive feedback on the issue numbered perhaps 400, and he was continuously fielding questions about running for mayor.
Although O'Neill's 51-point program was not explained in detail, he did choose to highlight some points he felt were more important than others.
One of the points the candidate wanted to address was salaries. He said he would seek to make the city attorney a part-time job at half the current pay and would also attempt to reduce council meetings by half, reducing the monthly agenda to one work session and one voting session per month.
He also stated he believes that the city's police, fire department, and streets and alleys crew are understaffed and their manpower needs must be addressed.
When asked where funding for such manpower increases might come from in a cash-strapped city budget, O'Neill stated that he didn't believe the city should be financially involved in events such as Heritage Days, to name one.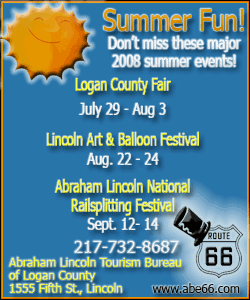 He also said he believes it is time for the Lincoln & Logan County Development Partnership to be self-sufficient, questioning whether the city, at $25,000 per year, and the county, at $30,000, should be funding this entity. In a later clarification, he stated that he believes the question of whether or not city and county tax money goes to the partnership should be left up to the voters to decide through a referendum on the ballot.
He also stated he wasn't sure if businesses, as an alternative source of funds, would support the partnership, since they could be helping to bring competition into town.
When asked how then the partnership could survive, O'Neill said he believes there are other sources of funding available for the organization, including perhaps grants and fundraisers.
When asked whether he believes the mayor's position should be full time or part time, he said he didn't see a problem with the current part-time system. O'Neill believes the mayor is currently on the board or committee of far too many organizations. He said the mayor should be free of these obligations in order to be able to have a greater presence in the community at city events.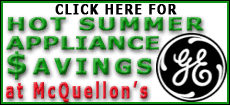 Believing there is what he defined as "pull" between city and county officials, O'Neill stated he would encourage council members to attend county meetings in order to develop a better working relationship between the two governmental bodies.
Perhaps the candidate's boldest statement was that he intended to redo all zoning ordinances line by line. As part of those changes, he would pursue a plan to give three years of property tax relief to homeowners who fix up their homes and to lower building permits and increase fines for building violations.
O'Neill wanted it made clear that he does not intend to seek any political contributions. Rather he recommends that anyone supporting his candidacy give that money to a local church, school or charity.
This will be his second run at the mayoral post. O'Neill garnered 22 percent of the vote in the 2005 election, which was won by incumbent Mayor Beth Davis-Kavelman with 47 percent of the total vote.
To date, Davis-Kavelman and Mike Thornton, along with O'Neill, have announced their candidacy, with county board chairman Dick Logan expressing his interest in also pursuing the office.
[LDN]
Past related information