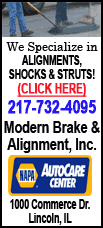 Kotchman's two-run homer gave the Angels a 3-2 lead. Hunter's three-run shot drove Matsuzaka (11-2) from the game and equaled the total number of runs he had allowed in his previous five starts. Matsuzaka hadn't given up a homer in any of those games.
Manny Ramirez singled home the Red Sox first two runs and homered off Francisco Rodriguez for the last run in the ninth. It was his 20th homer, making him the eighth player in baseball history to hit that many in 14 consecutive seasons.
It came a day after he said he would agree to a trade if it would make him and the Red Sox happy. They have a $20 million option for next year on Ramirez, who said he was "tired" of the team.
The Angels won their sixth straight over the Red Sox, including a three-game sweep in Los Angeles from July 18-20.
Despite allowing the home run, Rodriguez got his major league best 44th save in 47 chances. With more than two months left in the season, he is just 13 saves shy of Bobby Thigpen's record of 57 with the White Sox in 1990. No other player this season has more than 30 saves.
Jered Weaver (9-8) allowed three runs in 5 1-3 innings in his first start since last Wednesday when he left after three innings with tightness in his middle back.
Los Angeles (65-40) improved baseball's best road record to 34-19. Boston has the AL's best home record at 37-14, but has lost three of its last four at Fenway Park.
The Red Sox remained one game behind AL East leader Tampa Bay, which lost at Toronto. The Angels started the day with a 10 1/2-game lead in the AL West over Oakland.
Los Angeles took a 1-0 lead in the second on a bases-loaded sacrifice fly by Juan Rivera.
Boston managed just a single in the first three innings before taking a 2-1 lead in the fourth. Kevin Youkilis drew a leadoff walk, David Ortiz doubled and Ramirez singled them home.
Matsuzaka retired the side in order in the fourth and fifth, striking out three of the six batters, but in the sixth the first five batters all reached base -- and scored.