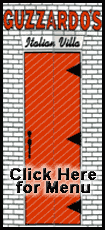 Stewart reportedly knocked a radio headset off the head of one USAC official and shoved another following a ruling Thursday involving Stewart's car, driven by Tracy Hines.
Hines scraped the wall and pitted for a tire change, but his car was not deemed ready to re-enter the race in time to rejoin the field for the restart.
"While we respect the passion of our teams in the spirit of competition, we regret this incident occurred and are dedicated to averting a recurrence in the future," Jason Smith, vice president of racing operations for USAC, said in a statement.
The statement also included an apology by Stewart.
"Obviously, I handled this particular situation the wrong way, and if I had to do it over again, it never would've happened," he said.
Stewart also volunteered to pay for new radios and uniforms for USAC officials.
"While what took place at ORP last week was unfortunate, we applaud Tony's commitment to bettering USAC and for providing additional equipment officials use week in and week out," said Kevin Miller, chief executive and president of USAC.