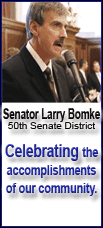 Slowey (7-7) struck out five and walked one, and the Twins moved within 1 1/2 games of the first-place White Sox. These teams play six more times this season, three more this week and all at the Metrodome.
Span and Justin Morneau hit two-run shots in the third inning against Mark Buehrle (8-9), and Brendan Harris later had a two-run double. Buehrle was done after five innings, allowing eight hits and five runs.
Following an excellent five-start stretch during which he went 4-0 with only eight runs allowed in 35 innings, Slowey was hit hard in his previous two appearances -- one before the All-Star break and one after.
Slowey -- strengthening a hold on his spot in the rotation with Francisco Liriano waiting in the minors -- was able to avoid any major headaches against the White Sox.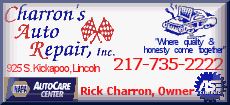 In the sixth, after a single by A.J. Pierzynski brought him to the heart of the order, Slowey retired Carlos Quentin on a weak dribbler in front of the plate and struck out Jermaine Dye and Jim Thome. Quentin, Dye and Thome have 71 homers between them.
Buehrle (8-9) was sharp in his first two starts of the second half and brought a 21-11 career record against the Twins into this game, but he didn't have it this time.
Span whacked his first pitch of the third inning into the facade about 10 feet below the upper deck in left-center field, and Morneau followed with his big drive three batters later to make it 4-0.
It just wasn't Chicago's night at all. Center fielder Nick Swisher tried to catch Morneau's homer, but his body was too close on the jump and his glove hit the wall and sailed into the empty football seats.