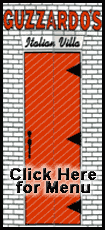 "It's kind of a cherry on top for what's been going on around here," Hudson said dryly.
The right-handed Hudson went on the disabled list Monday after an MRI found the damage. The Braves also placed slugger Chipper Jones on the 15-day disabled list with a hamstring injury, yet another blow for a team that just a few days ago had still hoped to contend in the NL East.
General manager Frank Wren sounded as though the Braves will go into Thursday's deadline looking to acquire players who can help the team in 2009 and beyond. First baseman Mark Teixeira, in the final year of his contract and determined to test free agency, is the most likely to be dealt.
"The reality of the way things have gone recently and the number of injuries we're battling, I think it paints a pretty clear picture of what we should do and what we need to do," Wren said during a 12-3 loss to St. Louis. "We're in a position of great strength because we have the best player. We have some of the best assets out there that people want."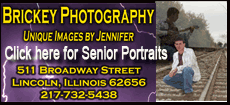 While never mentioning anyone by name, Wren knows plenty of contending teams are interested in a player such as Teixeira, who has 20 homers and a team-leading 77 RBIs. Center fielder Mark Kotsay, another player in the final year of his contract and unlikely to return, could be moved as well.
"There's lots of competition for them. There's lots of teams that desire them," Wren said. "I think we're in a very good position to bring back the best talent available."
Wren said the club is trying to get Hudson an appointment with orthopedist James Andrews in Birmingham, Ala., this week.
"It's not good," the GM said. "It's more than inflammation. Some of the damage is old, some of it new."
Hudson is 11-7 with a 3.17 ERA. He actually wanted to start against the Cardinals on Monday.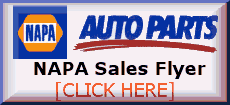 "It feels fine," Hudson said. "That's what kind of frustrating for me. Nothing hurts."
Jones leads the majors in hitting at .369. He hurt his left hamstring running out a grounder Wednesday night and has been slow to heal.
Both players went on the DL retroactive to Friday, but that seems merely a technicality in Hudson's case.
The Braves' pitching staff has been ravaged by injuries. Longtime ace John Smoltz is out for the season. So is top reliever Peter Moylan. Two other key pitchers, Tom Glavine and Rafael Soriano, have spent significant time on the DL. Mike Hampton finally made his first appearance in nearly three years this past weekend.
"You can't sustain the injuries that we've sustained and expect to stay competitive at or near the top of the division," Jones said. "It's impossible, especially when we're replacing guys like myself, Smoltz and Glavine and Soriano and Moylan with minor league guys. You're just not going to get the same results."
Atlanta began the day 7 1/2 games behind division-leading New York after two excruciating losses in Philadelphia over the weekend. The Braves blew a six-run lead on Saturday and lost 10-9, then followed up by squandering a five-run cushion Sunday in a 12-10 defeat.