Formula One and Michelin learned that at Indy in 2005, when three-fourths of the field refused to compete in the United States Grand Prix because of tire concerns. Indy took a hit, the race never recovered and F1 isn't currently racing in this country.
"The difference between NASCAR and Formula One is Formula One thinks of it as a business -- they don't think about the fans, they don't think about the show," said Juan Pablo Montoya, the only driver to participate in both tire fiascos.
"Here they do. NASCAR will do whatever is possible to put the show on in the best way possible."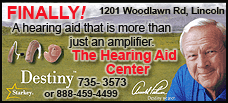 And that's exactly what NASCAR tried to do, relying heavily on deliberate caution flags that slowed the pace of the 400-mile race and forced teams to change tires every 10-to-12 laps. It meant a record 52 of the 160 laps ran under caution, with the longest green-flag run a mere 13 laps.
The victor Sunday was decided by one final heat race, a seven-lap sprint to the finish that saw Jimmie Johnson win the race off pit road then hold off Carl Edwards and Denny Hamlin to grab his second Brickyard title in three years.
To call it horrible racing is an understatement, and the participating drivers didn't mince words.
"It's embarrassing and it's disappointing. I've never seen anything like this," four-time Indianapolis winner Jeff Gordon said.
"Didn't see much of a race," Matt Kenseth echoed.
"It's just unacceptable at this level," Brian Vickers offered.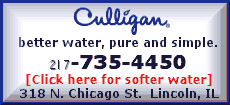 But their ire wasn't aimed square at NASCAR. Across the board, everyone understood NASCAR did the best it could with what it had to work with.
Goodyear tested the tires it brought to Indy back in April, when Vickers, Dale Earnhardt Jr. and Kurt Busch experimented with several different compounds to help the tiremaker find a match for Sunday. Although the tires in that two-day stretch seemed to last somewhere around 15 laps a run, Goodyear wrongly believed their durability would improve once the full field took to the track and began laying rubber on Indy's abrasive surface.
Where Goodyear went wrong was underestimating the effect of NASCAR's current car, a heavier new model that puts a ton more stress on right-side tires than last year's car.
The tires at Indy couldn't hold up to the pressure, and the rubber Goodyear had assumed would stick to the track never happened. Instead, the surface became the equivalent of a cheese grater, turning the rubber into a dust that never settled onto the surface.
With tires worn down to their cords, failures were almost certain every 10 laps.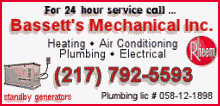 So NASCAR stepped in with competition cautions, which didn't give teams a chance to push their tires to the limit. Given the opportunity, teams certainly would have raced through the durability window -- a situation that likely would have created multiple tire failures and many wrecks.