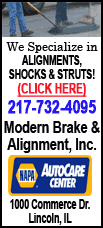 He has averaged just 7.5 points and 5.7 rebounds over his career that started with the Washington Wizards and continued with the Los Angeles Lakers and Memphis Grizzlies.
The 6-foot-11, 270-pound center had the best season of his NBA career with the Wizards four years ago, when he averaged 10.9 points and 7.4 rebounds.
Brown is coming off perhaps his biggest disappointment, scoring just 4.8 points a game -- his lowest average since his rookie year -- with the Lakers and Grizzlies. Brown was traded to Memphis in February as part of the Pau Gasol deal.
The Pistons won't need Brown to live up to the billing of being the top pick in the draft, but they will count on him to add depth at center and power forward.
Detroit won the 2004 NBA title and has advanced to six straight Eastern Conference finals thanks to players other teams didn't want such as Chauncey Billups, Richard Hamilton, Rasheed Wallace, Tayshaun Prince and Antonio McDyess.
It will be quite a feat if Brown joins the list.
Brown's relatively inexpensive and short-term deal seems to be a low-risk gamble worth taking for a team that traded another underperforming center, Nazr Mohammed, to the Charlotte Bobcats for two players with expiring contracts last season. Mohammed, who averaged just 3.3 points and 3.5 rebounds last season for the Pistons, is due to make about $25 million through the 2010-11 season.
It's unclear who Brown will play with next season because Dumars put every player on the trading block, other than second-year pro Rodney Stuckey, when he fired coach Flip Saunders this offseason. He reiterated his hope to alter the look of the team when he hired coach Michael Curry.